Flaman Blog Authors
I am originally from Thompson Manitoba and now live in Saskatoon. I am only in toon town about half the month as I travel to all our main dealerships and industry events working with the trailer team across three provinces. I also help with marketing for our other divisions, that said my focus is trailers and trailers have dominated my life for the past ten years. Working now exclusively on the retail side of the business is a change. I was the Marketing Manager for Trailtech and then the General Manager for Southland Trailers, Canada's two leading trailer manufacturers and Flaman's two major trailer manufacturing partners. On the retail side of the business I am really enjoying leveraging my manufacturing background to work with these two companies to create new and best solutions for our customers. It is an exciting challenge tweaking the products directly from the customers point of view while understanding the manufacturing capabilities of our partners.
---
I'm originally from Newmarket, Ontario but have moved back to Saskatchewan. I have a journalistic and marketing background, working first for community newspapers in Saskatchewan and Alberta before doing marketing and advertising work for agricultural companies across Canada. In all of my roles it's been about communication and I'm looking forward to finding creative ways to tell you, our customers, all about the great products we have to offer. I enjoy camping and quading in the summer and in fall it's all about football - Go Riders!
---
Originally I am from small town Southey Saskatchewan where my grandfather Frank Flaman started Flaman Sales in 1959. Growing up less than a mile from the original farmyard where he grew up, I have been involved with the company since I was just a kid. Throughout the years I have driven forklift in the yard, overhauled various agriculture machines in the shop, been involved with sales of fitness equipment, and am currently involved with sales, marketing, and management of our Grain Cleaning Division in Saskatoon. When I am not in the office in Saskatoon, I am usually at campus at the U of S studying marketing at the Edwards School of Business. Being involved with the company for so long has given me the advantage to understand the roles of the different divisions and how it all comes together as a whole. I look forward to serving our customers every day and doing my part to satisfy them the best I can.
---
I am a born and raised Prince Albert boy and have spent the last 5 or so years with the Flaman Group of Companies. I have had the luxury of working in almost every department in our store. Starting in the parts department, and now heading up our Rental Division for Saskatchewan and Manitoba. I spend many weeks of the year travelling to see our rental dealers and work closely with them to provide our customers with the best rental equipment and customer service available.
---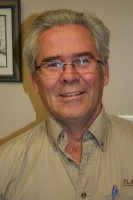 I am married with 2 children, a daughter in dance and a son in hockey and am currently based out of our Saskatoon Agriculture location. I grew up on a mixed family farm near Zealandia, Sk. My experience in grain cleaning began when I started working in a certified seed plant near there. I also have certification in small business management. I joined Flaman Group of Companies in 2000 when our Grain Cleaning division was just starting to expand. Over the years I have worked in the screen division, been involved with sales and marketing, as well as equipment start-ups and training. Over the last few years as our Grain Cleaning and Handling division has continued to grow, I have expanded into the colour sorting industry where I have worked in sales, general consulting, and as a service technician. In short I have extensive experience in almost all facets of the grain cleaning industry and look forward to sharing my knowledge with every one of you.
---
I am a proud born and raised Saskatchewan kid. In my younger days I spent my summer holidays on our family farm near Alvena, SK. I enjoyed the best of both worlds growing up, with a little mix of the city and farm life. Although I think my heart is still in the country I now live in Saskatoon and call it my home base. I grew up always involved in sports whether it was hockey, fastball, or golf.
Today I still enjoy being active and living a healthy lifestyle. I enjoy our beautiful lakes and boating in the summer, snowmobiling in winter, travelling, exercising, and spending time with family and friends.

I came to Flaman in April 2012 after a 10 year position with a telecommunications company developing relationships and working closely with dealers all over Canada. I even had a brief experience owning a restaurant franchise in Saskatoon. I truly enjoy my position looking after our rental dealers in Saskatchewan and Manitoba. You will find me in and out of the office travelling highways across the prairies. We have a great network of dealers and I am truly happy to be working closely with them to ensure their success and growing our rental dealer network. Although the rental industry is new to me I enjoy the challenge and learning experience it has given me so far.
---
I was born and raised in Moosomin, Sask., only leaving for post-secondary schooling and a 6 year career testing farm equipment in Humbolt. I moved back home in 1987 to start my own equipment rental business which, in a town of 2200 people, was unheard of. We had our struggles but determination and vision did pay off in the long run. Between Trans Canada Pipelines, the oil patch and the potash mines right in our backyard, we realized that these resource industries would become our best source of revenues. Spinoff expansion in the construction and agriculture sectors soon followed. Our store quickly became one of the larger independent rental stores in the province. During the winter of 2010 we began merger negotiations with Flaman Group of Companies and by spring it was official that we did indeed sell our full line equipment rental business to Flaman. It was a good fit for ourselves, our customers and our community and after just completing our first year together it has gone over very smoothly and very well for both parties. Our inventory has expanded, we are a full line retail outlet now for all the product lines that Flaman carries and we are currently expanding to a new and much larger facility here in Moosomin to serve our customers even better.
---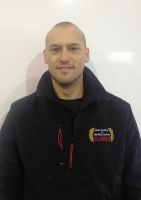 I enjoy playing sports, working out and studying martial arts. I am active all year round. In the winter you can expect to find me flying down a mountain on my snowboard and in the summer I can be found mountain biking everywhere from city trails to the Rocky Mountains. I grew up in central Alberta, moving from town to town as my father followed the construction trends. After high school, I lived in Red Deer, AB for ten years working in the oil field, construction and commercial industries. I owned and operated my own small business where my crew and I painted new and existing residential houses for four years. I then moved to Edmonton to pursue a college education, where I studied computer engineering technology. I worked for a medical lab in the IT department for seven months after college where I gained a huge appreciation for the health industry and enjoyed learning and working in that environment. I moved to Saskatoon in January of 2012 to learn yet another industry. Farming is one of the largest industries in Saskatchewan and grain cleaning is the facet where I now find myself. I'm excited to be working at Flaman now and I am making my way around the prairies to meet and serve the many color sorter customers we have. I'm thrilled to be a part of this team and this industry and I look forward to serving all our customers.