---
Written By:
Eric Anderson
, Jun 28, 2016 Today's crop assessment map demonstrates a crop developing at higher than normal rates and the complete opposite of last year's lower than normal rates (see below). This confirms the need for a
warning by APAS last week
when, "The potential for this year's crop to be a record setting event has been confirmed by the Agricultural Producers Association of Saskatchewan (APAS). In a recent press release, APAS issued notice to rail companies to be prepared for what could be a large crop this year. You can see their actual press release
here
."
This year: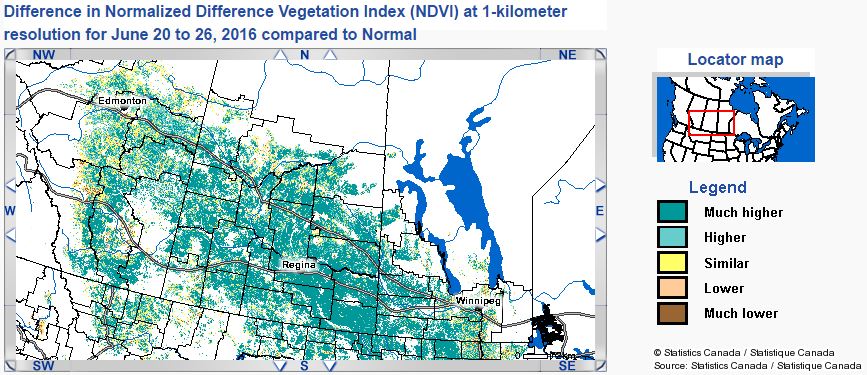 Last year: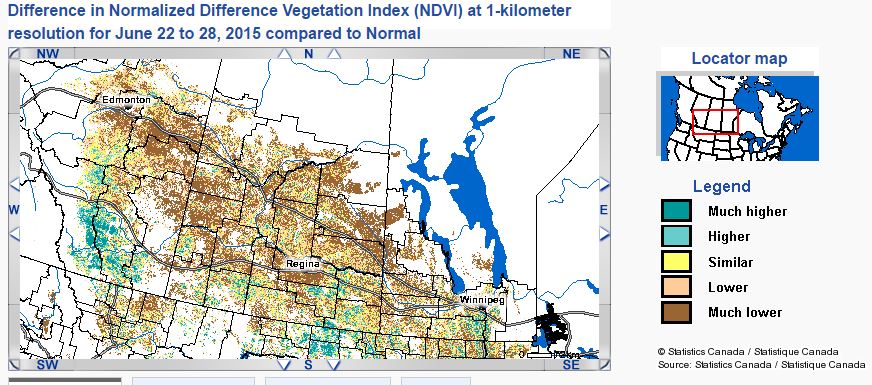 Posted in Crop reports | Tagged with crop assessment crop condition protect fusarium | More articles by Eric Anderson
---
Written By:
Flaman
, Rental Division ManagerApr 19, 2013
As of May 1, 2013, all Flaman Rentals stores and agriculture rental dealers across the prairies will be introducing a new damage waiver fee for all of our equipment rental customers. This new fee is designed to help our customers offset the high cost of equipment repairs if they accidentally damage any rental equipment while in their possession.
By paying this small fee, our customers can now feel good knowing they have coverage for any accidental damage to tools or equipment they rent from Flaman. This coverage could save them hundreds of dollars in repairs.
It's just one more way Flaman is helping our customers have a positive rental experience, knowing that those expensive pieces of rental equipment are covered while in their possession.
Please stop in or call your nearest Flaman rental store for full details.
Flaman Rentals in Moosomin, Yorkton and Swan River currently offer a similar fee and this will remain unchanged.
Posted in Uncategorized | Tagged with Flaman Rentals rental renting equipment trailers damage waiver fee protection | More articles by Flaman