The resuts from the 4th weather forecasting contest are in - the below charts reveal the current contest results and the formula.
AccuWeather had the best 3-day forecast (again) - according to the rules we created without consulting a meterologist. Consider this "for entertainment purposes only."
The forecasts were captured at the same time, the day prior to the start of the contest, from the various forecasting groups' websites, for "Saskatoon, SK"
Here are the current round's results: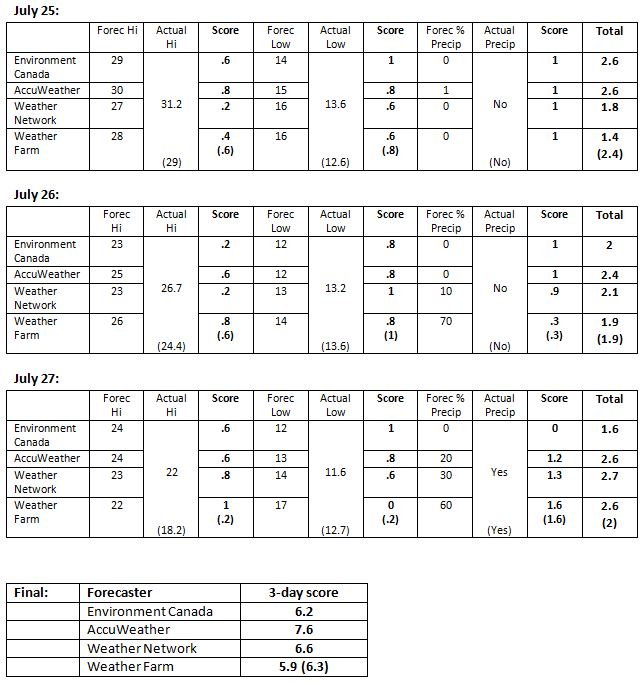 Here are our contest's rules:
Posted in Farm related news | Tagged with weather weather forecasting saskatchewan saskatoon | More articles by Flaman Agriculture