Posted by Flaman
Apr 12, 2011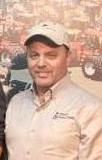 Wayne Beckett, from Flaman's newest store in Moosomin is the new president of the Canadian Rental Association (CRA), and will serve in this role throughout 2011. The CRA is an industry trade organization dedicated to advancing the growth of the rental industry. His association with the CRA goes back almost to the day he started in the rental business, back in March of 1987.
Wayne originally joined the CRA to meet and learn from other rental operators. He is a firm believer in learning from other rental operators at every opportunity. When travelling for business or pleasure, he makes a point of stopping at most of the rental stores along the way.
Wayne is looking forward to the challenges of running the organization and implementing some new ideas. He hopes to meet with a lot of the members to get their input on what issues are important to them.
Wayne is also involved with the Moosomin Chamber of Commerce. On April 30 Wayne will be accepting a community recognition award from the Chamber of Commerce for over 20 years of dedicated service.
Congratulations Wayne and good luck in your new position!
Posted in Division News | Tagged with Flaman Moosomin rentals | More articles by Flaman