At Flaman trailers we have offered concession trailers for some time. With the addition of the Wells Cargo line, we can really offer quality concession trailers from a company that knows the industry requirements. We do receive requests for quotes for a concession trailer and they range from pointed requests such as "How much?" to more detailed inquiries.
The fact of the matter is when it comes to a concession trailer purchase, it should always be a detailed inquiry. However, you need to know what questions you should be asking prior to contacting a Trailer Sales specialist.
Here is a list of things to think about. In fact, you can use it as a check list prior to contacting us!
What is the Application of the trailer?
Size (Select the base box size)
o
Single axle 7 wide 12 or 14 long
o
Tandem axle 7 wide 12 ,14, 16 long
o
Tandem axle 8 wide 12 , 16 ,20, 24, 28, 32 long
Floor
Roof Profile
Hitch
Stabilizer Jacks
Entry Door
Service Windows -Style
o
No (skip next two questions)
Service Windows – Quantity
Lift up Awning – Quantity
Lift up Awning Style
o
Sign type –Aluminum faced
o
Sign type Plexiglas Faced
Awning Supports
o
Self Storing –standard up to 8'0" wide without supports
o
Swing out supports Standard on awnings over 8'0" wide
o
Sliding Awning Supports
Floors
o
One piece standard vinyl linoleum
o
One piece Heavy Duty skid resistant vinyl linoleum
Insulation
Interior Side Walls
o
White vinyl covered plywood (light duty)
o
White embossed FRP plywood (heavy duty)
Interior Ceiling
o
White vinyl covered plywood (light duty)
o
White embossed FRP plywood (heavy duty)
Counter/Cabinets/Shelves
o
Laminated Counter (no cabinet)
o
Exterior Hinged Counter
o
Tip-out Laminated Counter
o
Overhead Plastic Storage trays
Sink Units
o
3 compartment sink – Straight
o
4 compartment sink – Straight
o
4 compartment sink – L -shaped
o
4 compartment sink – Deep
Electrical
o
30 amp service panel (120 Volt only)
o
50 amp service panel (120/240 Volt)
o
100 amp service panel (120/240 Volt)
o
120 Volt Duplex Receptacle(s)
o
120 Volt Duplex GFI receptacle(s)
o
240 Volt Bell Box (Stub Wire)
o
Exterior 120 Volt Duplex GFI Receptacles
And this is just the start! Do you need and air conditioning, heating, lighting or a vent with an exhaust fan? The list goes on, but if you go through the checklist first you will have a good idea about what you need and the product specialist will be better equipped to answer your question: "How Much?"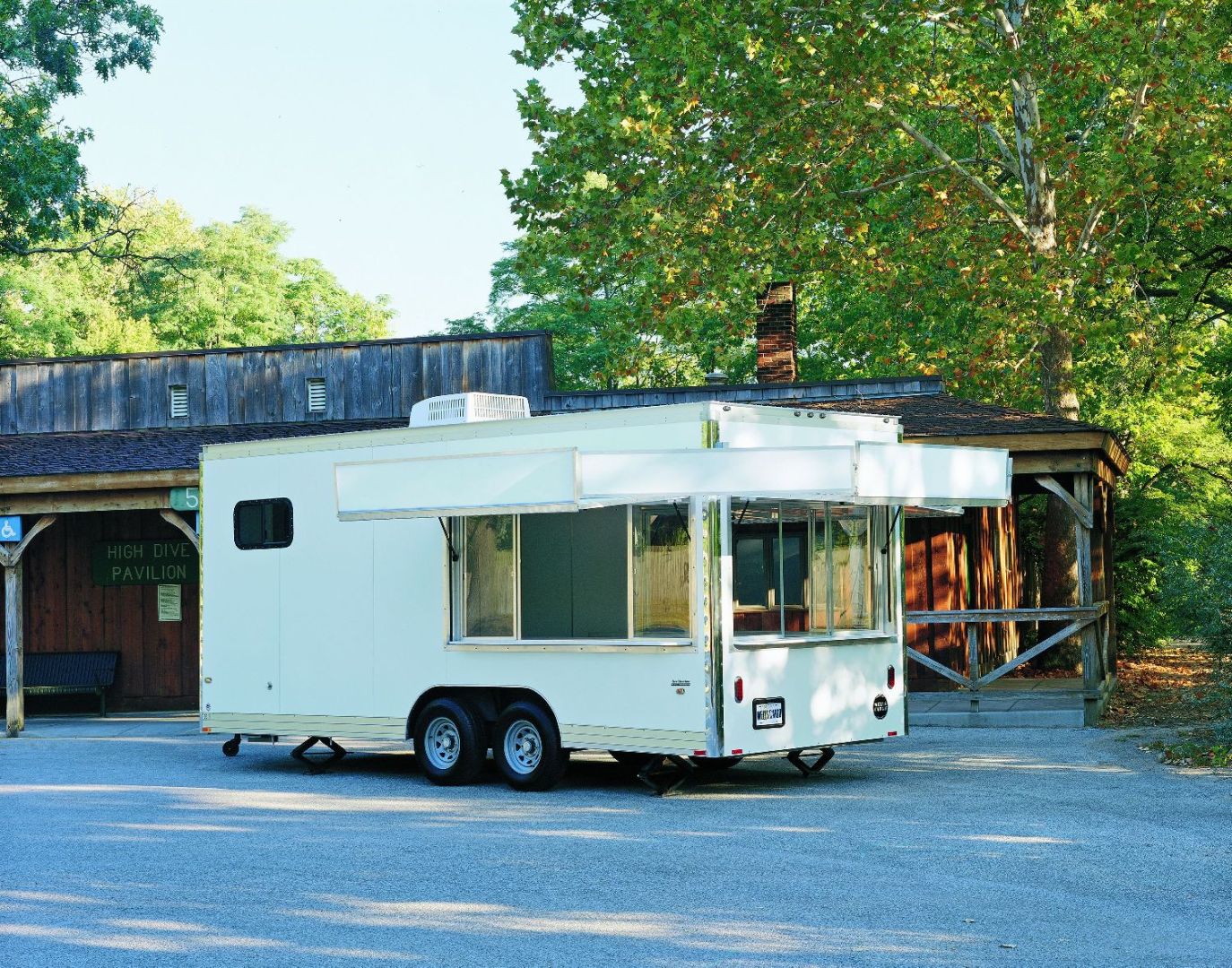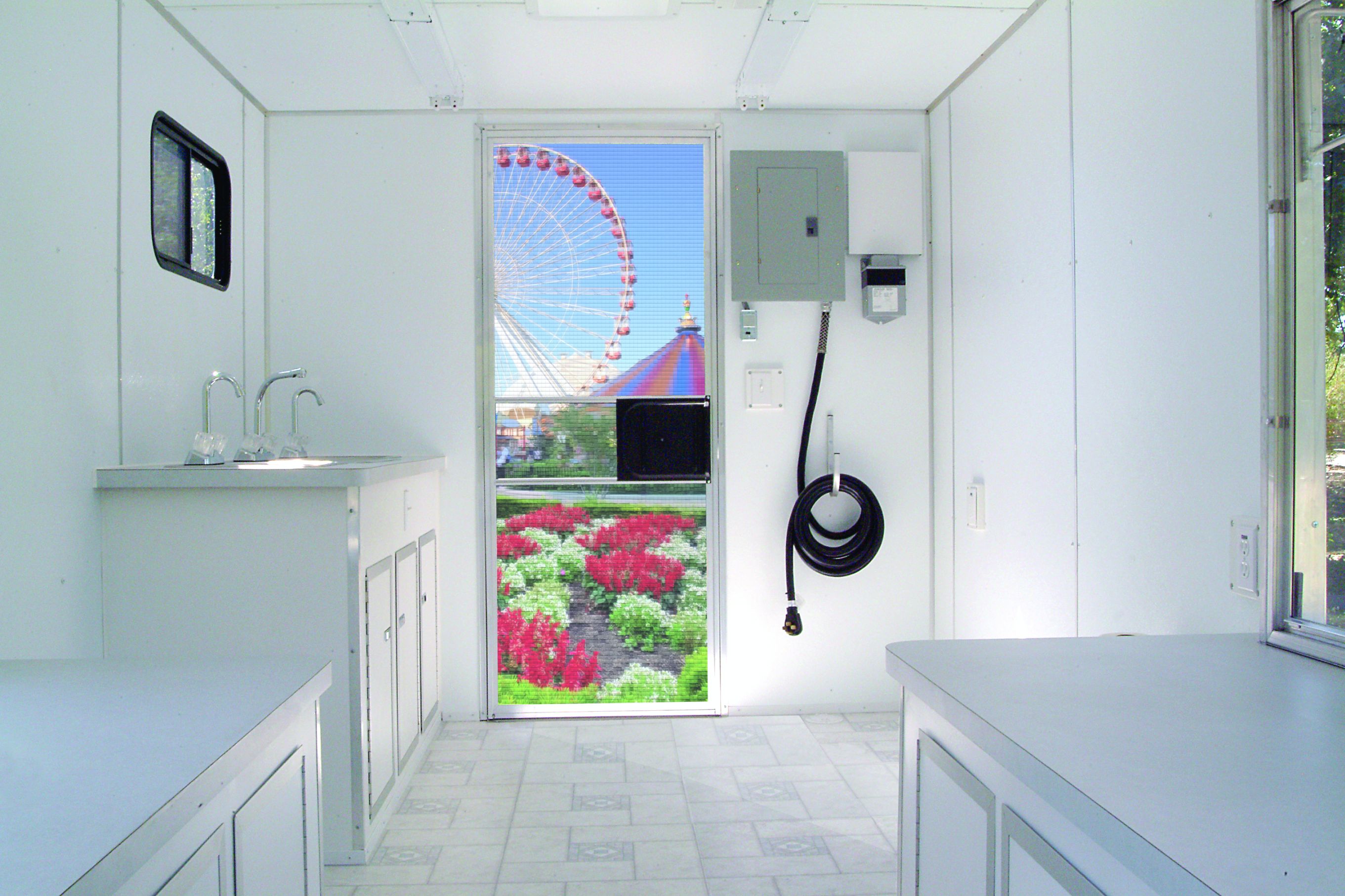 Posted in New Products | Tagged with concession trailer ticket trailer ticket booth food trailer Flaman trailers custom trailer | More articles by Steve Whittington