Change Location (currently S0E 1A0)
Fencing Tool Rentals in Melfort, SK
T-M Rentals Ltd.
Distance:
4 km

Post Hole Augers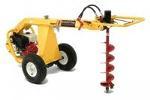 Easily and quickly dig holes for posts and fences with the post hole auger.
Post Pounder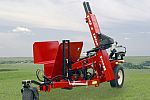 Post pounders make fencing jobs safe, fast and efficient. Drive up to 150 wood or steel posts a day (up to 12" in diameter). The unit is fully self contained and has its own motor for operation.
* Products vary by dealer and may not be exactly as shown.