Change Location (currently R0L 1Z0)
Trailer Accessorie Rentals in Swan River, MB
Flaman Sales and Rentals
Distance:
3 km

Tarps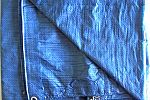 Cover your load as you haul with one of our tarps.
In all our corporate stores we sell parts and accessories for all the trailers we sell. So in our rental division we also rent a lot of these accessories. If you require a receiver, electrical adapters, chains, boomers, bike chock or tie down straps, we can save you the expense of buying them. Since a lot of trailer rentals are a one time thing it just makes sense to rent your accessories as well.
* Products vary by dealer and may not be exactly as shown.