Change Location (currently R0L 1Z0)
Water Pump Rentals in Swan River, MB
Flaman Sales and Rentals
Distance:
3 km

Trash Pump 3"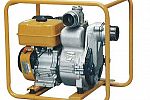 Able to process 1 and a quarter inch materials. Up to 300 GPM.
Water Pump 2"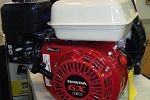 Use this pump when farming, on construction sites or removing water in the event of a flood. Typically 5.5 HP
* Products vary by dealer and may not be exactly as shown.