One relationship at a time.
For 60 years, Flaman has called the Canadian prairies home, where it provides, rents, and services Agriculture equipment, Grain Cleaning equipment and installations, Trailers, and all the accessories. As we celebrate our 60th, we realize we have a lot to be thankful for – we would not be the company we are today without the continued support of our customers, our staff, and the communities that have grown with us. Our years of learning, hard work and innovative thinking have given us the opportunity to make the world a better place, one relationship at a time – and a quirky history. Did you know we used to sell spy equipment? To learn more about Flaman's unique history, click below.
Read More

60 Acts of Kindness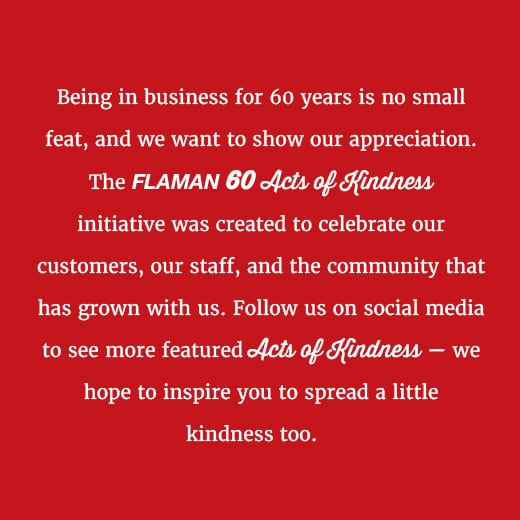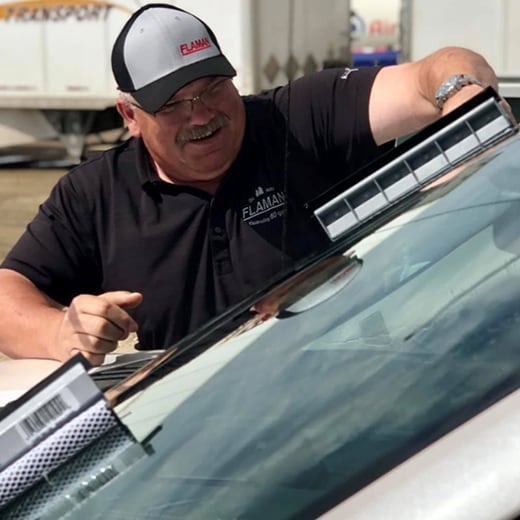 Volunteering Time
Flaman staff (Kelly Stewart) volunteering time at Tim Horton's Camp Day & washing windows.
Kindness with Coffee
Sharing a gift card for coffee with customers and people we meet along the way.