Over the course of our almost 60 year history, the Flaman name has become synonymous with quality products, reasonable prices, and outstanding customer service. Through steady expansion and innovation, the company has transformed from a rural-based reseller of grain bins that operated off of the family homestead, to a Western Canadian retail powerhouse, with locations across the prairies, a vast and diversified product line, and an ever growing base of loyal and valued customers.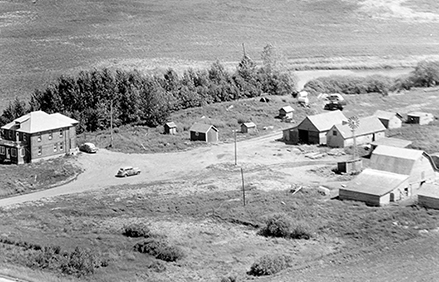 1959
Humble Beginnings
It's hard to believe that the Flaman we know today started in 1959 in Southey with no more than a $3000 investment and a drive to make a difference. The baler and swather purchased by Frank Flaman led to custom work for neighbouring farms in the area, followed shortly by a bulk order of bins directly from the factory to ensure the best price. Since he only needed four, Frank placed an ad for the remaining six. The bins sold quickly, leading Frank to order and sell another batch – and Flaman hasn't stopped since.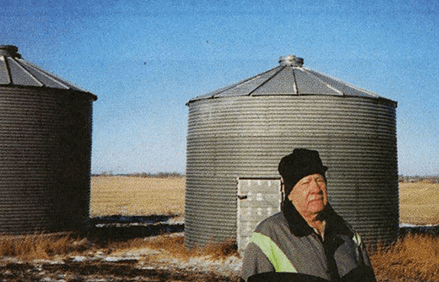 1959
Our First Customer
Our first customer, Bill Street.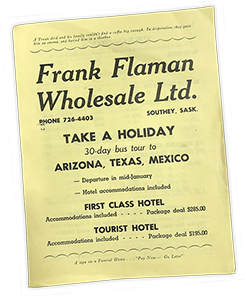 1970 - 1990
Did you know?
Back in the day, Flaman used to sell bus tours for those looking for a holiday. Trip to Mexico, anyone?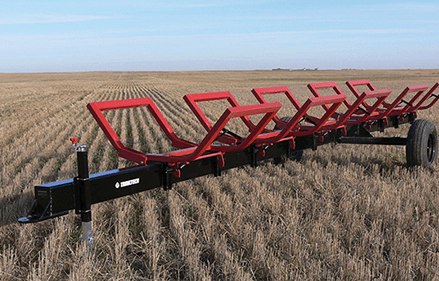 1988
Trailers Division
What started with the purchase of a 5 bale carrier and swather transport in 1988 has developed into our ever growing Trailer Division. Now with a selection that includes everything from flatdecks and enclosed options to dumps and heavy-duty transport, we are the largest trailer dealer in Western Canada.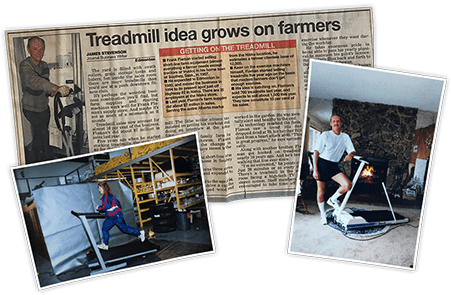 1993
Flaman Fitness
Flaman's venture into fitness equipment began with treadmills appearing in our Leduc store in 1993. At the time, it may have seemed unusual to see them next to agriculture equipment, but we've never been strangers to diversification at Flaman. Flaman Fitness officially began in 2000 with the addition of strength equipment. Since then, we've grown to have over 30 locations across Canada and a full selection of fitness equipment.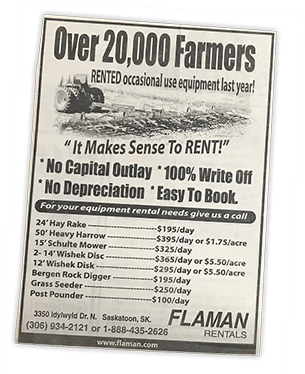 1994
Flaman Rentals
Our Rental Division began in 1994, where 9 dealers were signed within the first year. The division has since grown to include almost 100 dealers that are prepped to provide our customers with a convenient and cost-effective solution to their farming, construction and trailer needs.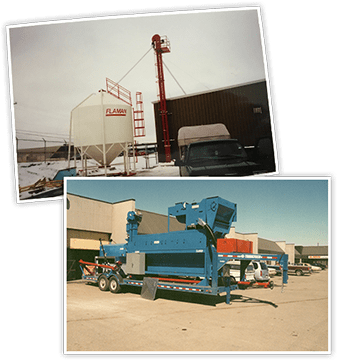 1996
Flaman Grain Systems
Flaman Grain Systems came to be in 1996 after recognizing a need in the industry. An expansion to the business soon followed to offer a full screen manufacturing division, grain and seed cleaners, bucket elevators, and colour sorters.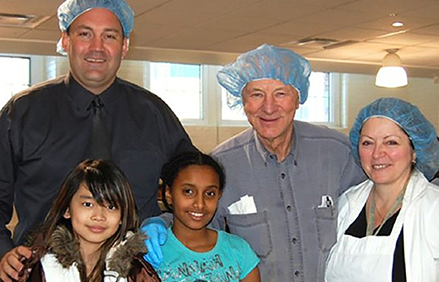 2005
Frank Flaman Foundation
The Frank Flaman Foundation was established in 2005 with the mission to actively support those in need both locally and globally. Through the foundation we have helped over 280,000 children and their families.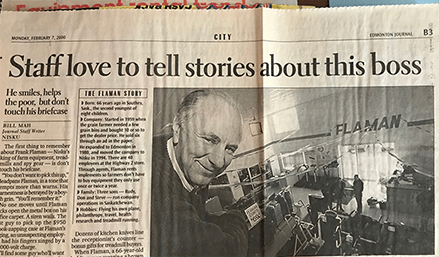 1990 - 2000
Did you know?
Flaman used to sell spy equipment. Just a little something extra for our customers to compliment their agriculture equipment or trailer purchase.

2019
Moving Forward
As we look back on the past 60 years, we realize that we have a lot to be thankful for. Flaman would not be the company it is today without our customers and dedicated staff. We value your support and look forward to many more years of opportunities to build relationships, provide innovative product and display our unwavering friendliness and respect.