Flaman Sales and Rentals Edmonton, AB
Address: 8910 Yellowhead Trail
, Edmonton, Alberta, T5B 1G2
Products Carried: Trailers, Fitness, Healthcare, Used Equipment, Parts, Ropes
Extra Info: Our Edmonton North store is temporarily closed, but is accepting orders over the phone/email. Please call us between 10-4 to order or for a pick-up.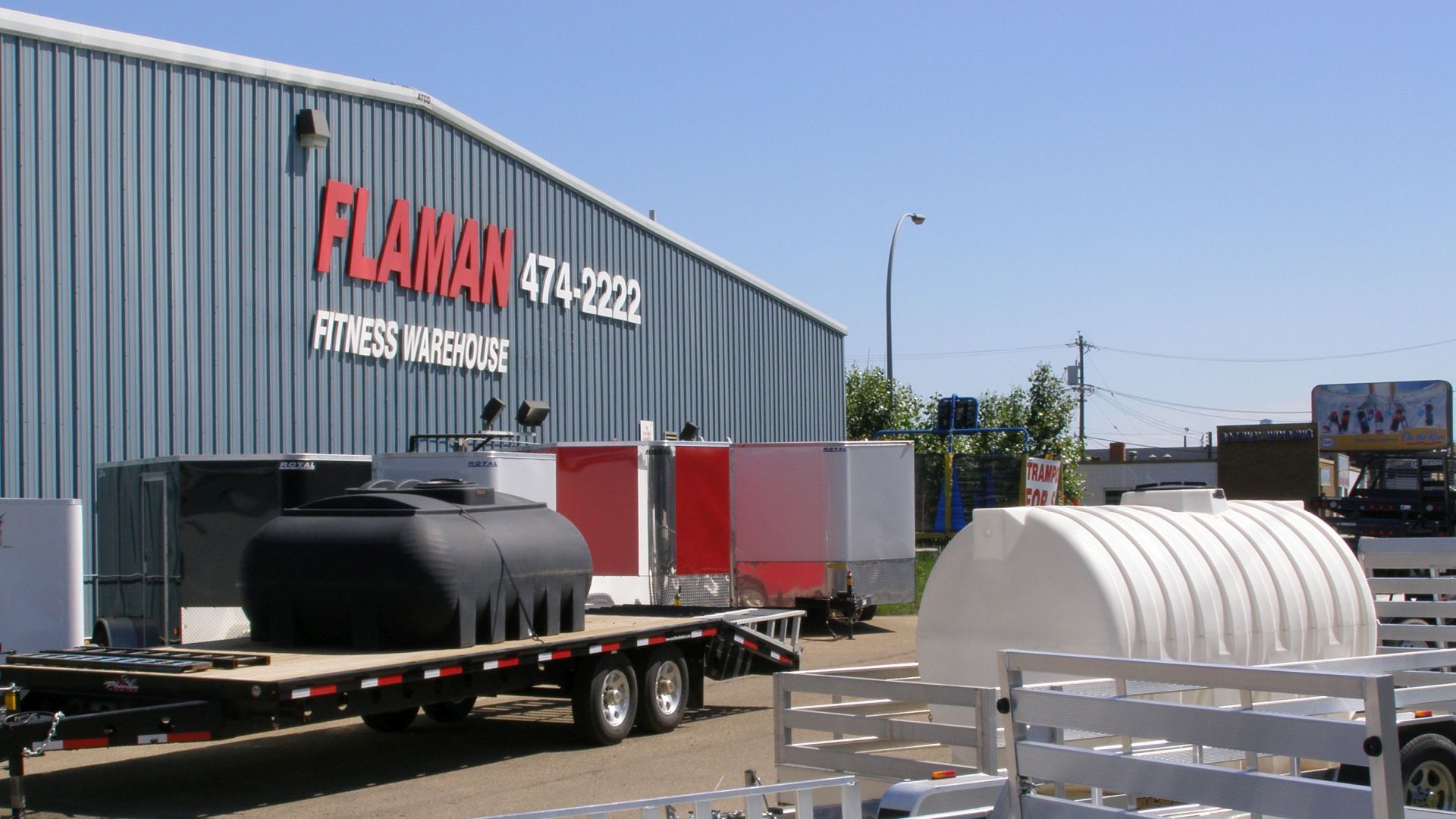 Our store is closed to the public and walk ins but we're still open for business. Please call us directly from 10 am to 4 pm for instructions on how we can still provide you with product and service, while limiting interaction.

The Edmonton North location on the Yellowhead Trail is a full line trailer dealer as well as an extremely diverse rental dealership. We carry the entire trailer lineup including flat deck trailers in lowboy and highboy configurations, enclosed cargo trailers, dump trailers, utility trailers, AirTow Level Load trailers, Ag transport trailers (including combine and sprayer), snowmobile trailers, specialty trailers and much more. We offer many of these trailers for rent.
Our Edmonton store also carries our full line up of fitness equipment, such as treadmills, exercise bikes and strength equipment.
Our staff is very knowledge in all the products we carry, and will be happy to help you find what you need. Stop by and visit us today!