Flaman Sales and Rentals Moosomin, SK
Address: 92 Cook Rd.
(Corner of Hwy 1 & Hwy 8 North), Box 99, Moosomin, Saskatchewan, S0G 3N0
Address: 92 Cook Rd.
(Corner of Hwy 1 & Hwy 8 North)
Box 99
Moosomin, Saskatchewan S0G 3N0
Phone: (306) 435-4143
Fax: (306) 435-3386
Products Carried: Agriculture, Trailers, Rentals, Used Equipment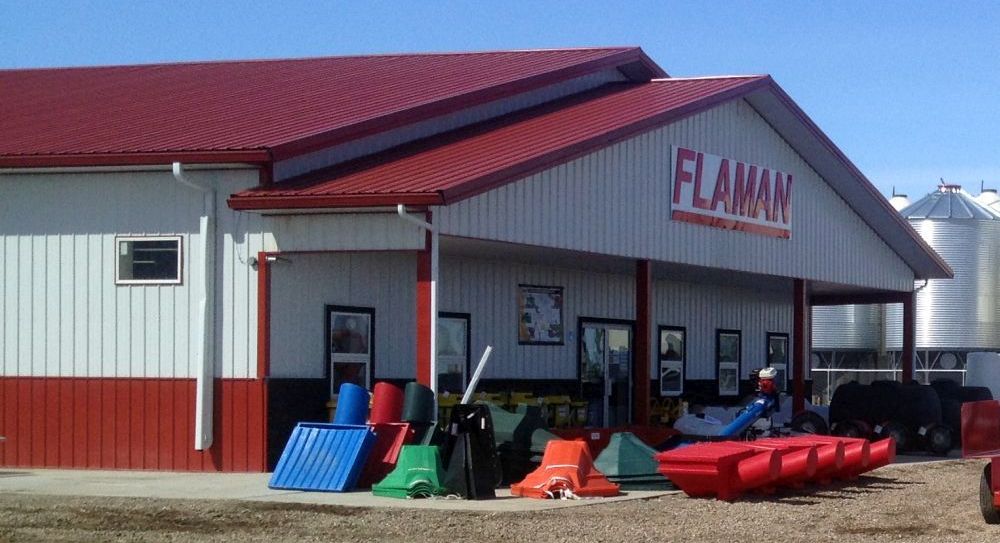 Flaman's 10-acre location at the corner of Hwy 1 & Hwy 8 North is home to Agriculture, Trailers, Fitness, and Rentals divisions in the area. Opened in December 2012, with a 16,000 sq ft state-of-the-art facility, including a rental drive-through bay and a completely stocked 7,000 sq ft showroom.

Originally, Flaman Sales Moosomin was home to Wayne's Rental Centre focusing on renting construction, agriculture, and home-owner equipment. Since April 2011, the emphasis has been on expanding the retail side of the business.

With the expansion of Moosomin, we can service and set up all our equipment inside the service shop. This allows our customers to load, and unload purchased and rental equipment in a climate-controlled bay—a huge benefit during the winter months in Southern Saskatchewan.

Moosomin is a full-line store like any of the other 11 corporate Flaman Stores in Western Canada. We have a fully stocked showroom of tow ropes, tow straps, trailer accessories, water pumps, and over a dozen pieces of fitness equipment.

Stop by our Moosomin store, the coffee is always on and the staff is happy to chat!