Flaman Sales and Rentals Swan River, MB
Address: Highway 83 A, Box 399, Swan River, Manitoba, R0L 1Z0
Products Carried: Agriculture, Trailers, Rentals, Used Equipment, Parts & Hardware.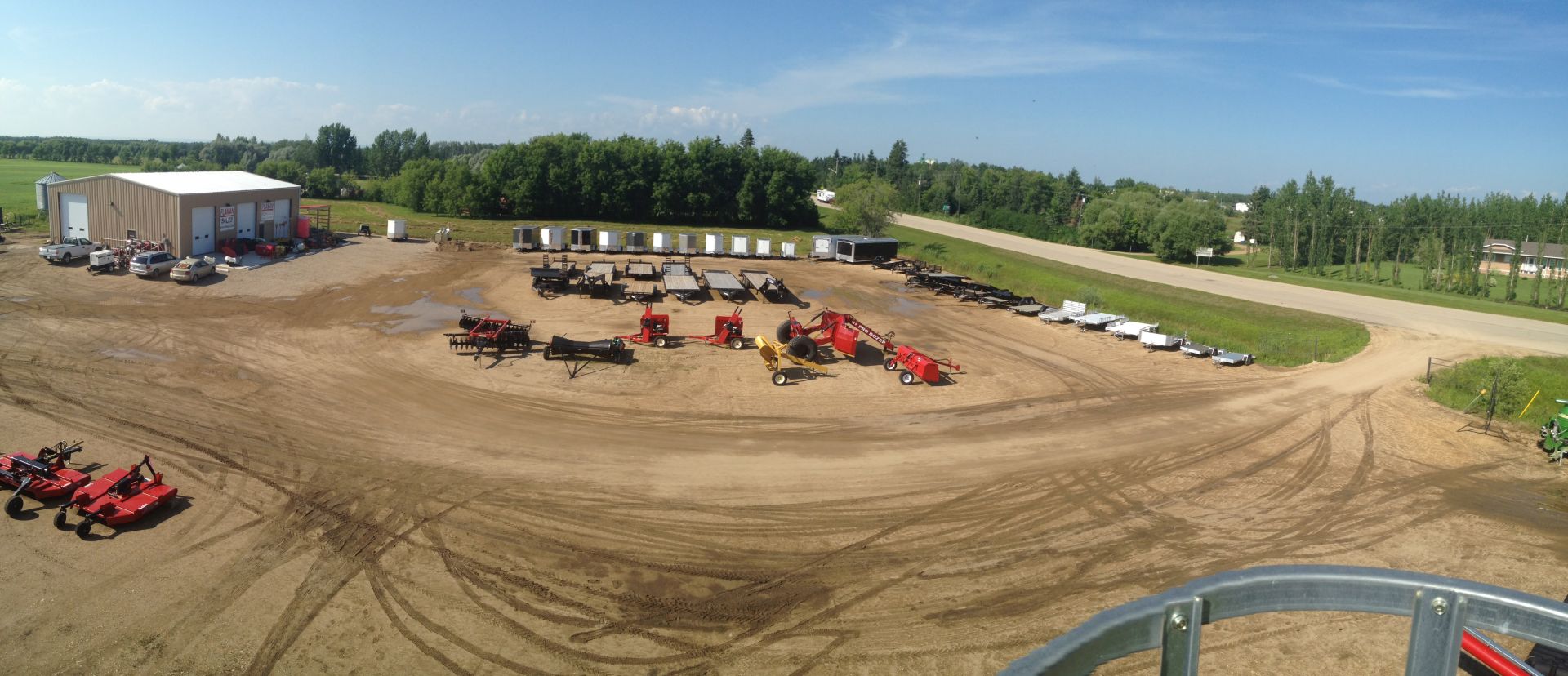 On April 5, 2010, Flaman Swan River opened as our company's first Manitoba dealership. It's still in the same location along Highway 83 on the town's west end, meeting the sales, rentals, and service needs of area farms, homes, and businesses.
Situated in the fertile Swan Valley with its black-soil farms of up to 30,000 acres, we made agriculture a major focus in 2013. However, we continue expanding the selection of the trailers, parts, and hardware we first stocked.
Our commitment to supplying premium quality ag equipment, trailers, and more has expanded our customer base area to Thompson in the north, Ontario in the east, and the Birtle area in the south. Only 30 km/20 miles from Manitoba's western border, our store also serves Eastern Saskatchewan. We work closely with nearby Flaman stores in Yorkton and Moosomin, as well as Prince Albert.
Those relationships help us keep our three-bay, eight-acre, one-stop shopping operation well stocked, and they speed orders for parts like replacement axles. Our large lot features a range of short-line agricultural equipment, including grain bins, grain dryers, and blowers. You'll also find specialty ag trailers, including seed tenders, water tenders, and grain haulers.
Our store offers a selection of flat deck and enclosed trailers for work or recreation. We've got it all. Into ATV or snowmobile adventures, have cargo to move, or vehicles to deliver? Homeowners and construction and landscaping contractors can find dump trailers and air-tow level-load trailers.
Our professional Parts Department is there, too – stocking an ever-expanding supply of components for every unit the store sells. These include bolts, bushings, and bearings to hitches, brakes, wheels, and more. Readily available parts mean less downtime for busy farmers and contractors. Homeowners will find plenty of lawn-and-garden necessities, including small implement batteries.
We stock several maintenance and repair products to help customers keep your equipment in peak working condition. Products include top-brand pressure washers and Flaman's handy, customer-inspired Grab and Go Kit.