Change Location (currently T0J 0A0)
Bale Hauler Rentals in Acadia Valley, AB
Acadia Valley Rentals
Distance:
6 km

5 Bale Transport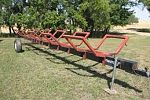 A quick and simple way to move bales. The carrier is self unloading and hauls up to 5 six-foot bales.
14 Bale Transport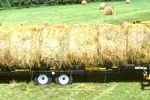 Save time and effort at harvest time with a bale carrier.
* Products vary by dealer and may not be exactly as shown.