Change Location (currently S0G 4P0)
Bin Crane Rentals in Southey, SK
Flaman Sales and Rentals
Distance:
0 km

Bin Anchor Hydraulic Driver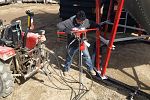 Drives 4 inch bin anchors to desired depths. Available with or without hydraulic power pack.
Bin Crane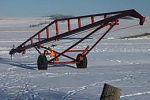 An effective way to erect grain bins safely and quickly. Can transport behind any 3/4 ton truck.
* Products vary by dealer and may not be exactly as shown.