Change Location (currently T7N 1A3)
Landscraper Rentals in Barrhead, AB
McEwen's Fuels & Fertilizers
Distance:
2 km

Landscraper 10 yard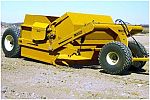 Landscape, build roads or dikes, and bury stones with a landscraper. Dump and level with one pass.
Scraper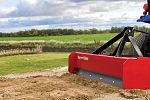 Landscaping is made easy when you're equipped with a box scarper. The compact heavy-duty design allows the entire scraper to rip up even the most irregular terrain.
* Products vary by dealer and may not be exactly as shown.