Change Location (currently T0B 2P0)
Skid Steer Attachment Rentals in Lloydminster, AB
Headon Rentals
Distance:
7 km

Skid Steer Auger Drives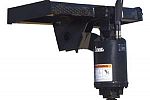 Power your auger bit with an auger drive attachment.
Skid Steer Brooms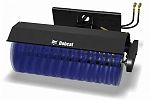 Sweep a clean path economically. Brooms quickly and efficiently sweep away dirt, dried mud, light snow and other debris.
Skid Steer Mower Attachement
Skid Steer Sweepers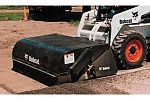 Clean up quickly without raising a lot of dust. Sweeper is typically 72 inches with an easy dump feature.
Skid Steers
For small jobs or tight spaces we have you covered. Rent a bobcat or other skid steer excavator here.
* Products vary by dealer and may not be exactly as shown.