Change Location (currently T0M 0N0)
Garden Tools and Equipment Rentals in Carstairs, AB
Koch Fuel Products Inc.
Distance:
2 km

Chipper/Shredders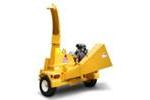 Turn your leaves and branches into mulch. Rent a chipper/shredder today and make easy work of cleaning up your yard.
Tillers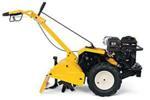 Why use a shovel when you can make your job easier? Rent a tiller today to cultivate your garden and keep on top of the weeds.
* Products vary by dealer and may not be exactly as shown.