Change Location (currently T9C 1B4)
Garden Tools and Equipment Rentals in Vegreville, AB
Royal Park Rentals
Distance:
12 km

Chipper/Shredders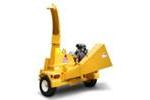 Turn your leaves and branches into mulch. Rent a chipper/shredder today and make easy work of cleaning up your yard.
Log Splitters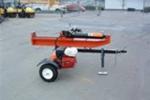 Don't bother with an axe! Rent a log splitter and get your logs ready quickly and easily.
* Products vary by dealer and may not be exactly as shown.