Posted by Jeff Brown
Jan 17, 2023
We could explain how we support our dealers and how our Rentals division reflects Flaman's history and community culture (which we will). However, to provide a clear picture of the actual dealership experience, it's best to let our dealers speak for themselves.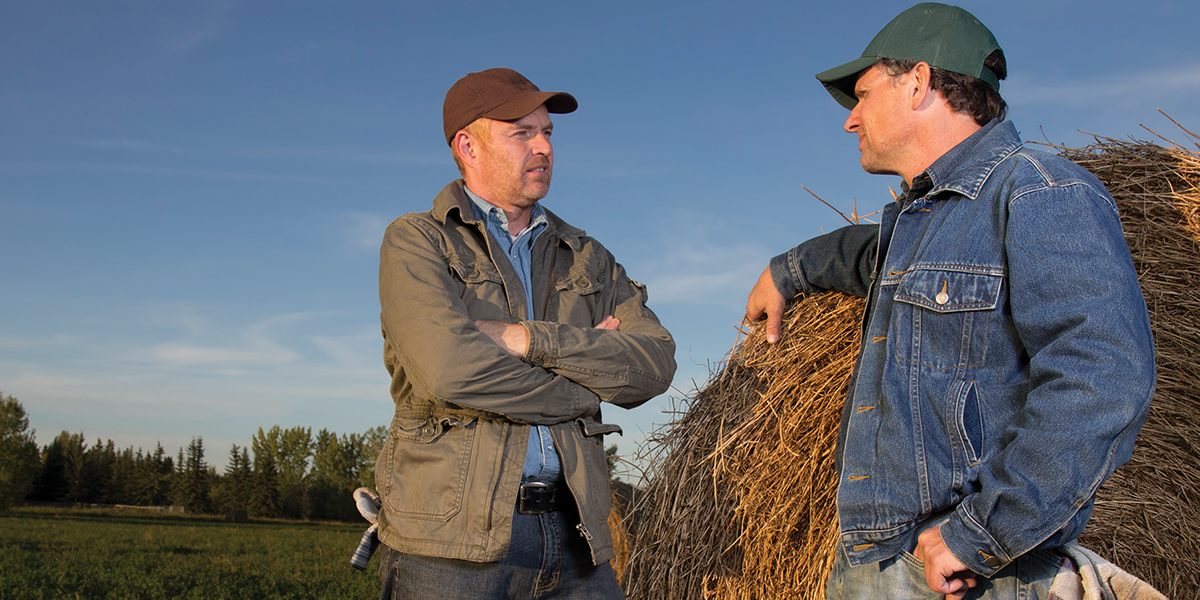 Today, we are sharing the experience of current rental dealers with you.
An Unforeseen Advantage: Brian Headon
We recently talked with Brian from Headon Rentals in Lloydminster. He shared his insightful perspective on how becoming a Flaman dealer added to their existing livestock farm.
We decided to become a Flaman Rental Dealer because it complements our farm. We have a year-round livestock operation and don't have the same seasonal demands as grain producers. Flaman Rentals just made sense as a cash-flow business. Now that rental income has morphed into its own enterprise in the 11 years since we've partnered with Flaman.

There's an unforeseen advantage in creating this massive relationship with the community. You really don't know what other producers are doing. We sort of became this hub, and we get to see how innovative other growers have become.

Our success in the first year happened because of the early support from Flaman Rentals. Whenever we had a question or concern, we could count on Flaman, and the local farming community could count on us.

—Brian Headon, Headon Rentals, Lloydminster, AB.
The Roots of Flaman Rentals

The national company you now know as Flaman began in 1959 with Frank Flaman and a baler and swather. You could say that custom baling and harvesting in the Southey, Sask area was Frank's first rental venture. The commodities were his equipment and his manpower. This was the seed that would grow to become Flaman Rentals in 1993. It was nurtured by Frank's desire to reduce the financial pressure on farmers and help make a difference in his community.

Over 80 Flaman Dealerships exist across Western Canada and the U.S., supported by management, administrative, IT and marketing teams in our head office. We've expanded the range of products offered by our rental services to meet our client's ever-changing needs. Even though many things have changed, one thing that remains the same is Flaman's commitment to the customer.

With the success of our existing Flaman Rental dealers, we expect to see many new ones sprout up. Many people share our vision of making a difference by helping local farmers succeed in today's climate.

The greatest thing about being a Flaman Dealer: Chad Cissell

Chad Cissell of Darkside Rentals shares a story similar to Brian's. He took over an existing Flaman dealer six years ago.
Flaman support was top-notch as we were first getting started. And even through the years, if you have a question, our Territory Manager will have an answer. We are one of the larger dealers with loads of experience, and we pass on our expertise to other Flaman Dealers.

We serve lots of smaller farms that can't just buy high-dollar equipment – ones that need quality implements in the short term to remain competitive. We offer that option at a fraction of the cost.

Being part of the dealer network is the greatest thing about being a Flaman Dealer. We share tips and tricks, stories from the field, and help each other grow. There is still that competitive spirit amongst the dealers but… it just makes everyone better. That network is valuable.

For those considering becoming a dealer, it's very different day to day. Especially when you're working with 100-plus customers over the year. You're used to seeing them at the grain market or auction house on occasion. It's different when you become hands-on with them and understand what they need.

Being a Flaman Rental Dealer is a challenging experience and I enjoy every minute of it!

—Chad Cassel, Darkside Rentals, Ponoka, AB.
Big Commitment. Ample Rewards.

As you can see, a lot goes into becoming a Flaman Rental Dealer, but it comes with ample rewards. If you operate a farm or an agriculture-related business like delivering fuel or fertilizer, it's a great way to supplement your income. Dealership candidates with a solid understanding of the needs of farmers, farming communities, and agri-business go to the front of the line. We look for people like Brian and Chad who realize that maintaining that level of involvement is a reward.

At Flaman, we pride ourselves on being supportive; If you think you're the kind of person who'd enjoy this kind of opportunity, join our team, you can count on our help finding the right equipment for your location. Flaman helps you succeed so you can continue to be the center of the community - meeting everyone in the surrounding area and being part of an invaluable and coherent dealer network.
If you are interested in joining this mutually supportive network of dealers, learn more about the Flaman Rental opportunity here.
Posted in Testimonials | Tagged with Rentals Ag news | More articles by Jeff Brown