Posted by Flaman
Jul 07, 2011
Three successful open houses/contractor appreciation days! The weather was perfect, well maybe too perfect as a lot of the contractors we not able to make the contractor appreciation barbeques as they were taking advantage of the nice weather and were trying to get caught up on the projects that have been delayed by rain.
We would like to thank everyone who came out to Swan River, Moosomin and Yorkton to help us celebrate and take in all of our displays. $1,433.00 was raised for The Children's Wish Foundation and again we would like to thank Hilti for covering all of our expenses so that all the cash donated will go to the foundation to help grant a child their wish.
The lucky winner of our grand prize of an 11' Progression Trampoline was Jeff Bimji from Yellow Grass, SK. We wish Jeff and his family many hours of fun on the trampoline.
A special thank you to all the reps that were able to attend: Hilti, Multi-Quip, Bobcat, Ditch Witch, Top Con and Makita.
If you weren't able to make the open house in your area you can still stop by anytime and see what we have to offer for sale or rent.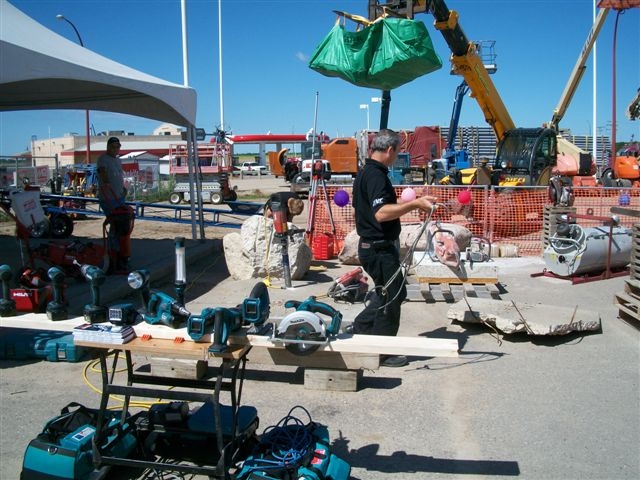 Hands on displays at Yorkton's Open House
Posted in Local News | Tagged with Yorkton Moosomin Swan River Rentals Hilti Multi-Quip Bobcat Ditch Witch Top Con Makita Progression Trampoline | More articles by Flaman