Flaman Group of Companies started on the farm over 60 years ago, when founder Frank Flaman saw a way to help other farmers by buying bins in bulk. That spirit of "making things better" for the farming community continues on today, so when Flaman had the opportunity to partner with an innovative, farm-focused company like Gatco Manufacturing, known for its quality products designed for farmers, the choice was easy.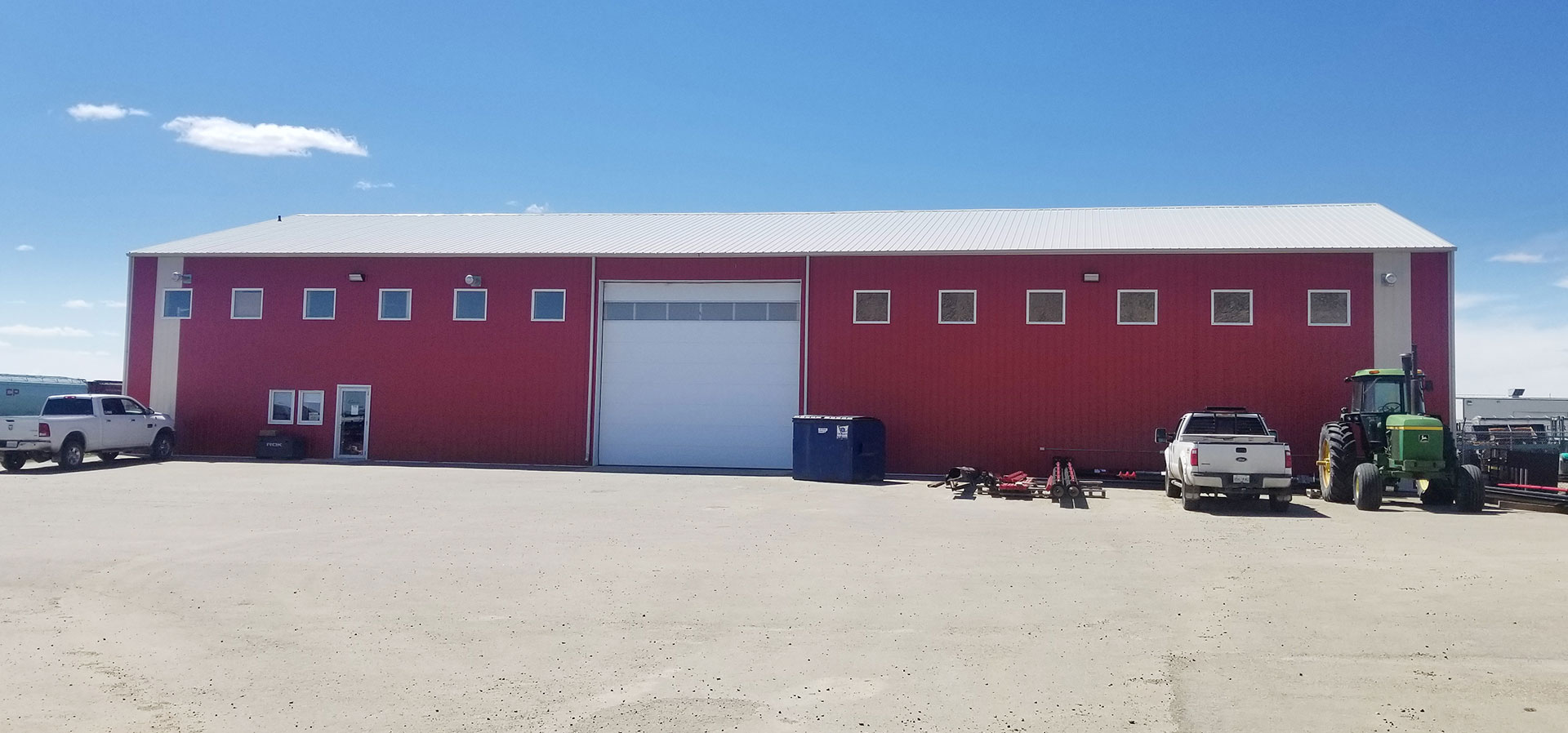 The Flaman Swift Current and Gatco location
Products Designed by a Farmer, For Farmers
Gatco was started by a Saskatoon area farmer, Gary Schreiner. Schreiner had a problem: he was losing canola bins to overheating and needed a solution for remote bin yards that had no power. He began trying different combinations of perforated tubes in an effort to create a venting system inside the grain bin. This led to the creation of the
GrainAir Tube
powerless aeration system. The GrainAir tube allows heat and moisture to escape the bin quickly, by letting heat collect in the central tube and relying on convection to remove heat from the bin without any fans.
A couple year's later, Schreiner was moving his load out auger and plastic hopper in his yard and slipped while maneuvering the plastic hopper. He knew there had to be a safer way to do this, and so the
Auger Hog Hopper
was born. This adjustable, detachable grain auger hopper attaches and detaches in seconds with a single mount pin, stays on your auger between bins, and adjusts from 12" to 29" in height merely by moving the handle. Due to the Auger Hog's u-trough design, it also increases the average augers speed by 20-25% and prevents any product loss.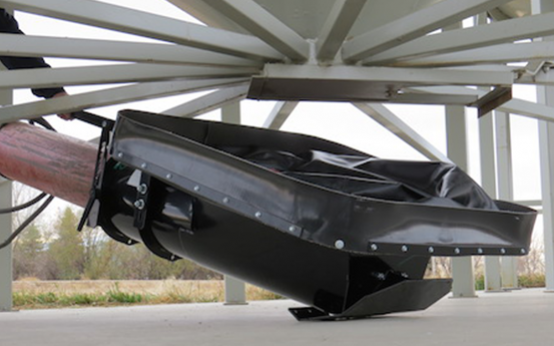 The Auger Hog
With the GrainAir tube working well, Schreiner felt there had to be a way to make a more efficient aeration system. While researching grain dryers, he found that air moved through grain easier horizontally, so he developed louvered wall columns that were pressurized with a common aeration fan. The air would leave the wall columns and travel horizontally to the central GrainAir tube and be released out through the bin lid quickly and easily. This
CrossFlow
system is far more efficient than traditional air systems, as the air travels less distance and moisture and heat is removed from the bin much faster.
"Gary came up with these unique solutions to help make farming easier," says Bret Watson, Gatco division manager, who's worked for the company since 2013.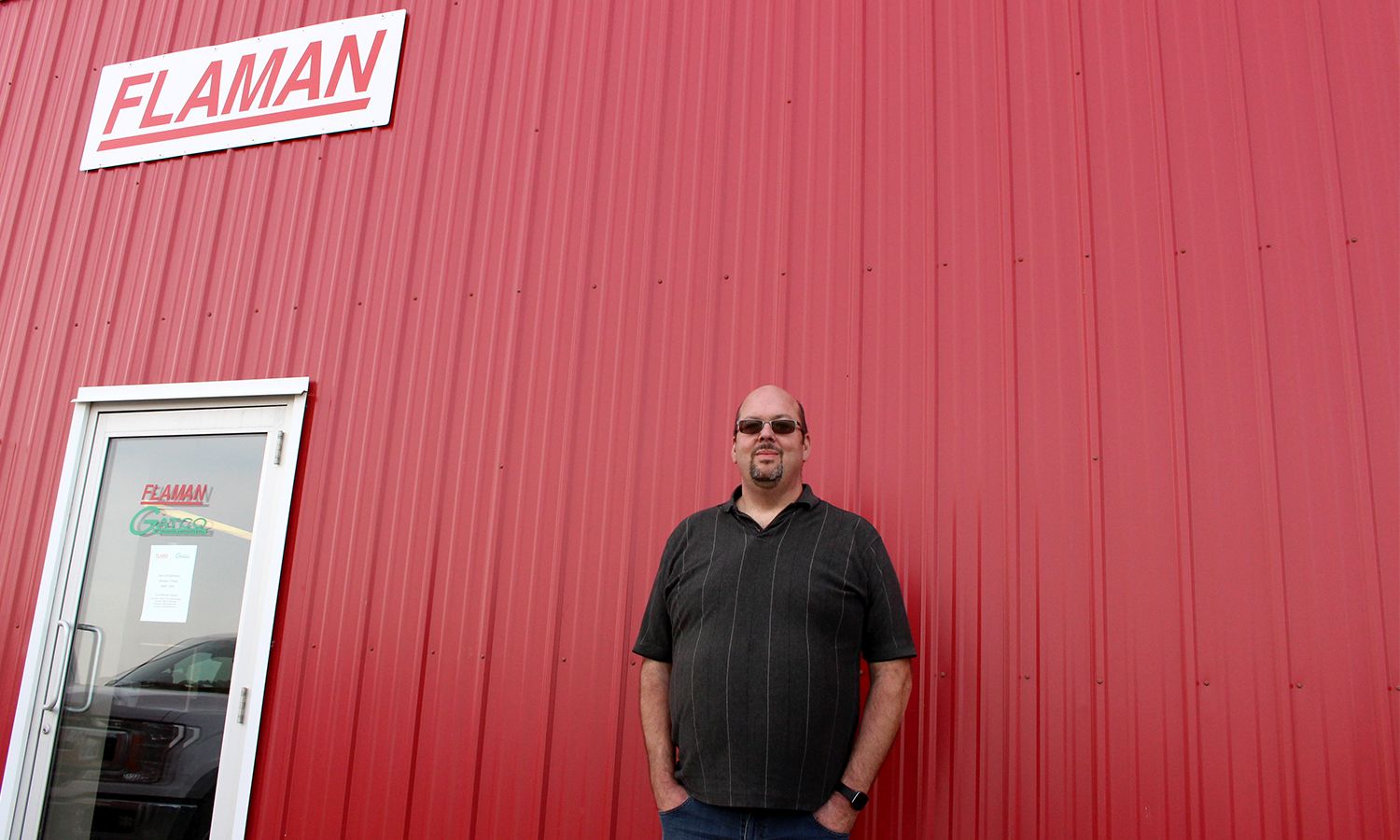 Bret Watson (Gatco Division Manager & Flaman Operations Manager)
A Natural Partnership in Swift Current
It was that line of innovative, farmer-proven products that made Gatco a natural fit to join the Flaman team, says Watson, who is also the operations manager for Flaman's Swift Current location. Gatco was purchased by Flaman Sales in 2018, when Schreiner decided he wanted to devote more time to his farming operation. "The companies are both family-owned and started on the farm," says Watson. "We were selling to the same customers and trying to provide that same level of service. It was a nice, natural fit."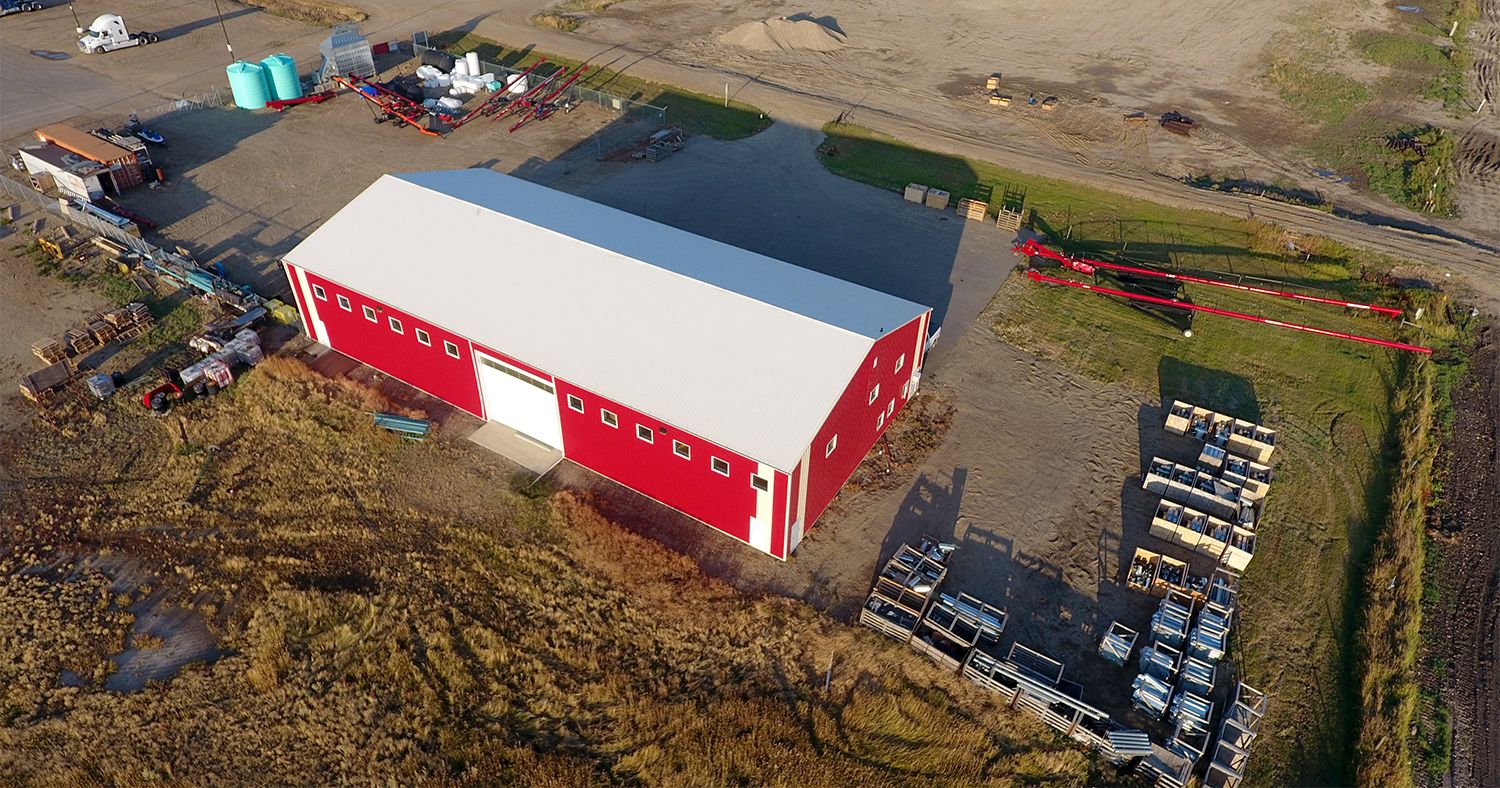 With that purchase, Flaman Sales started their 7th store in Saskatchewan. The Swift Current location began as one-person business with Watson, but since February 2020 has added 5 more staff in sales, administration and yard staff, along with acquiring a second, 4-acre yard to expand on-hand inventory and provide better sales and service.

Mellissa Paxman (Administration), Bruce Deg (Ag Sales), Brittany Fiddler (Logistics Coordinator), and Rick Spanier (Yard & Support)
The Swift Current store is a full-service Flaman Agriculture equipment dealership, offering a wide range of in-stock grain-handling equipment such as augers, conveyors, post pounders, grain vacs, grain carts, grain bins, grain dryers, grain monitoring, and water and fertilizer tanks. Customers can also order products from the Flaman catalogue like discs, mowers, chem handlers, pumps, and more.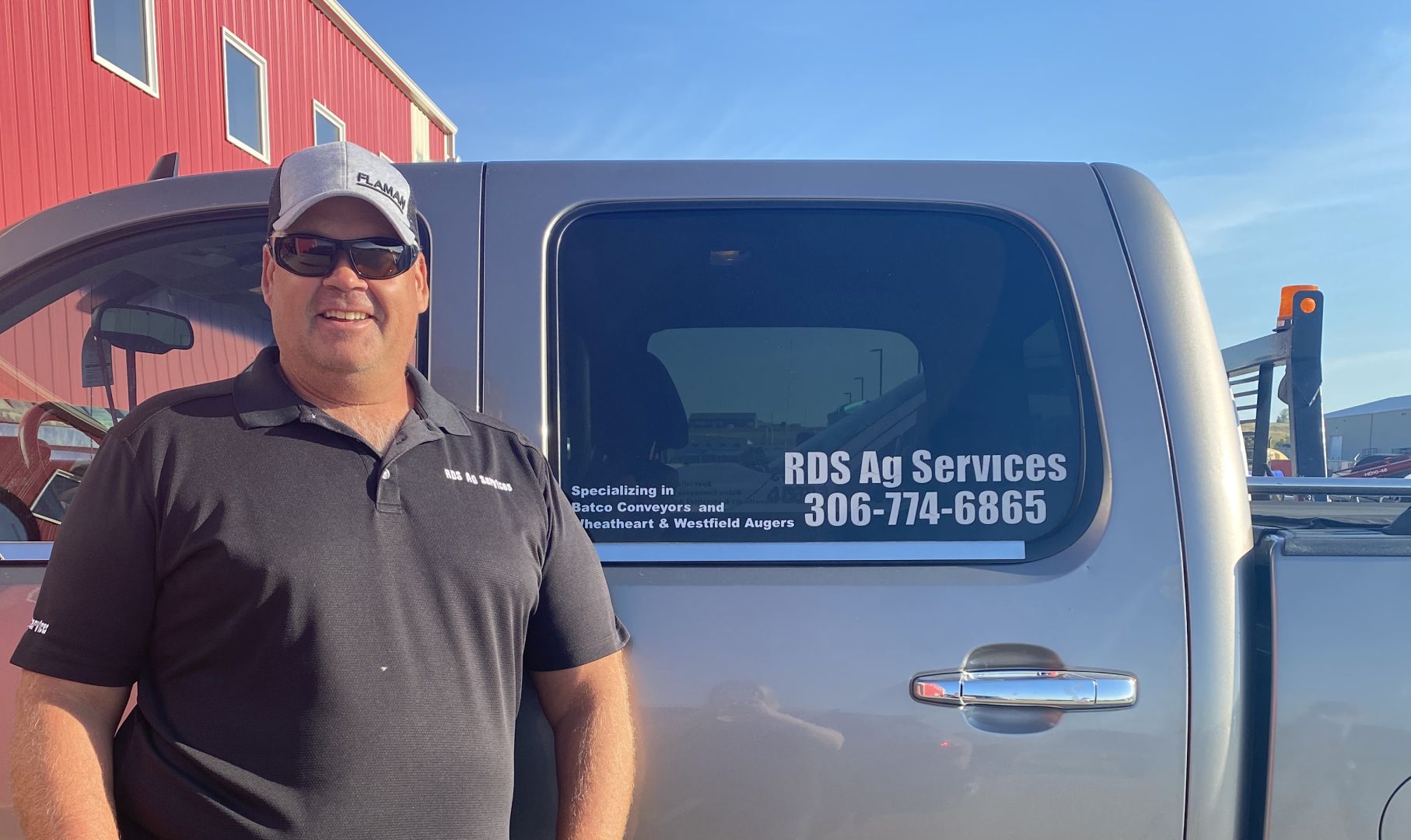 Bob Schafer (Ag Sales)
"We're proud to offer equipment options to the local community," says Watson. "Farmers don't have to drive to Saskatoon or Southey anymore. This location allows Flaman to serve customers all over southwest Saskatchewan."
-----
To contact our Swift Current location, please
click here
.
To view some of the products in inventory,
click here
.
Posted in Division News | Tagged with agriculture Swift Current Flaman new store local shop local southwest Saskatchewan | More articles by Jennifer Thompson
Posted by Adam Diakow
May 17, 2013
On Wednesday May 8 Flaman Group of Companies in Medicine Hat held its grand opening to celebrate its new, larger location. We couldn't have asked for a better day weather-wise, although this meant that most farmers were in the field and unable to attend.
We held a free BBQ lunch and had a great turn out. The official ribbon cutting was done at 12:30 p.m. by the Medicine Hat Chamber of Commerce and also in attendance was the mayor of Medicine Hat Norm Boucher.
To top off the day the Frank Flaman Foundation donated $7,000 to the Medicine Hat Women's Shelter, which is the largest donation they had received to date.
The day couldn't have gone better for everyone. Thanks to everyone who attended.
For more photos of the event, please visit our Facebook page here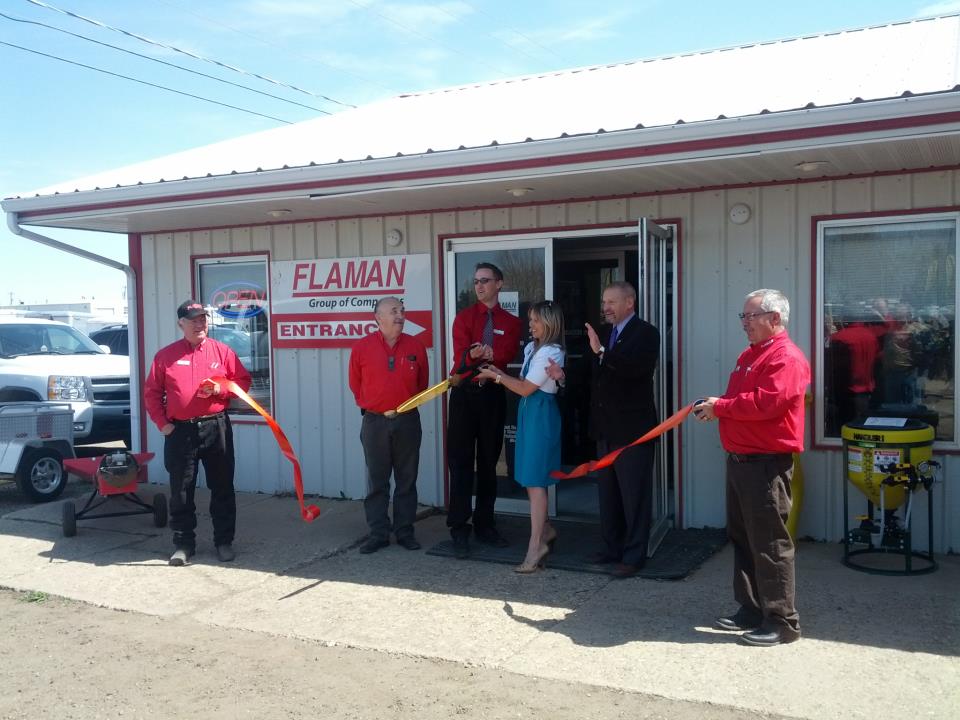 Posted in Local News | Tagged with new store trailers fitness agriculture rentals Medicine Hat grand opening | More articles by Adam Diakow
Posted by Adam Diakow
Mar 13, 2013
We've been busy these past couple of weeks getting everything moved into our new home at 3377 Gershaw Drive SW. We're now located at the former Big Wheels dealership off of Highway 3, just half a kilometer south of the airport.
This new, larger location will let us serve our customers better. We will now be offering a service department and a larger rental area. We can carry a larger selection of products, plus we're in an easy to find location. Whether you need a trailer, agriculture equipment or fitness equipment, Flaman Sales is your one stop shop! Come check out the trailers we have on special!

I invite you to stop by the new store to say hello! We're looking forward to meeting some new customers and also continuing to serve those of you who previously shopped at Big Wheels. At Flaman Sales, customer service is one of our main goals and we feel this new location will better meet the needs of the community.
Our Grand Opening will be May 8th! Stay tuned for more details soon.

Here is the new store's location.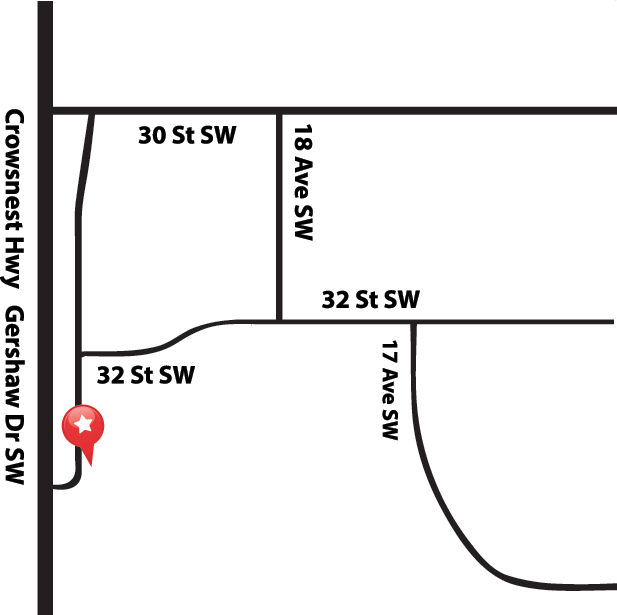 Posted in Local News | Tagged with new store new location trailers fitness agriculture rentals Flaman Medicine Hat | More articles by Adam Diakow