Posted by Adam Diakow
May 17, 2013
On Wednesday May 8 Flaman Group of Companies in Medicine Hat held its grand opening to celebrate its new, larger location. We couldn't have asked for a better day weather-wise, although this meant that most farmers were in the field and unable to attend.
We held a free BBQ lunch and had a great turn out. The official ribbon cutting was done at 12:30 p.m. by the Medicine Hat Chamber of Commerce and also in attendance was the mayor of Medicine Hat Norm Boucher.
To top off the day the Frank Flaman Foundation donated $7,000 to the Medicine Hat Women's Shelter, which is the largest donation they had received to date.
The day couldn't have gone better for everyone. Thanks to everyone who attended.
For more photos of the event, please visit our Facebook page here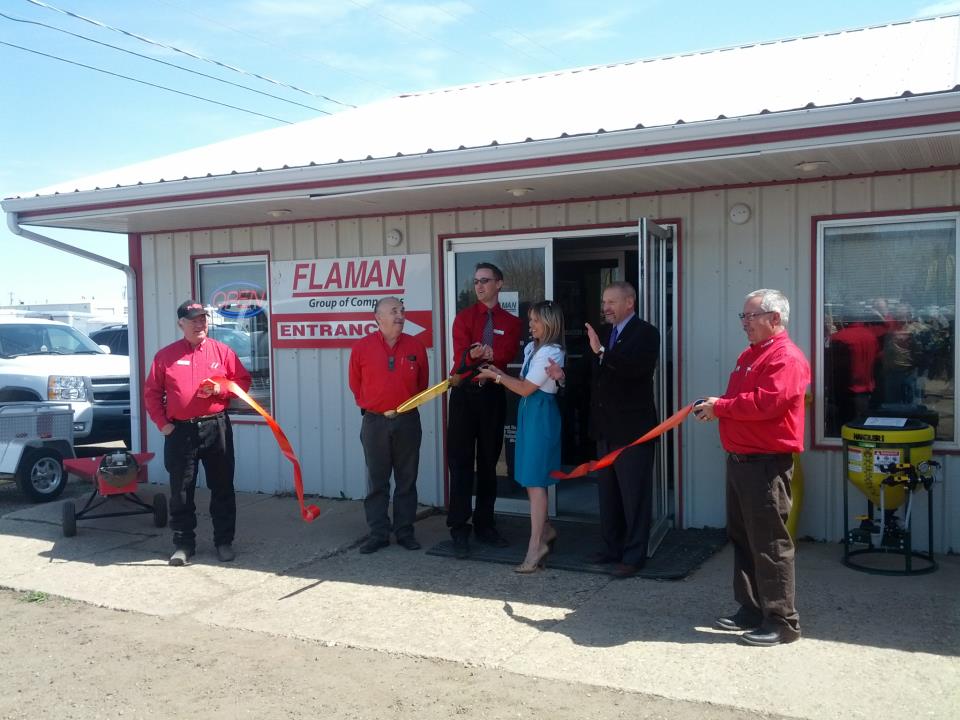 Posted in Local News | Tagged with new store trailers fitness agriculture rentals Medicine Hat grand opening | More articles by Adam Diakow
Posted by Adam Diakow
Mar 13, 2013
We've been busy these past couple of weeks getting everything moved into our new home at 3377 Gershaw Drive SW. We're now located at the former Big Wheels dealership off of Highway 3, just half a kilometer south of the airport.
This new, larger location will let us serve our customers better. We will now be offering a service department and a larger rental area. We can carry a larger selection of products, plus we're in an easy to find location. Whether you need a trailer, agriculture equipment or fitness equipment, Flaman Sales is your one stop shop! Come check out the trailers we have on special!

I invite you to stop by the new store to say hello! We're looking forward to meeting some new customers and also continuing to serve those of you who previously shopped at Big Wheels. At Flaman Sales, customer service is one of our main goals and we feel this new location will better meet the needs of the community.
Our Grand Opening will be May 8th! Stay tuned for more details soon.

Here is the new store's location.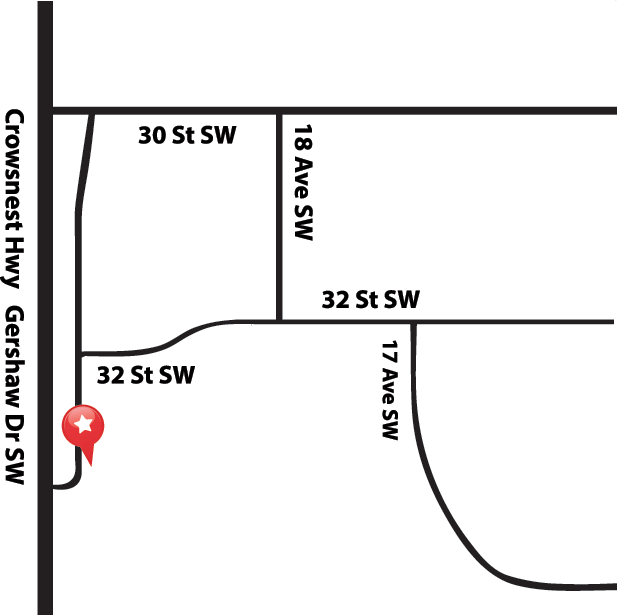 Posted in Local News | Tagged with new store new location trailers fitness agriculture rentals Flaman Medicine Hat | More articles by Adam Diakow
Posted by Flaman
Apr 12, 2011
We are excited that as of April 1 Flaman Group of Companies took ownership of Wayne's Rental Centre in Moosomin. The Moosomin store will be expanded into a full size yard site like Flaman Sales in Yorkton, and will sell a full line of ag implements and equipment—such as bins, aeration fans, grain carts and grain augers—and will include a store with a full retail area, fitness equipment, service bays and a rental area. The store will be managed locally by Peter Nabholz and the general manager will be Tyson Becker who works out of the Yorkton store. There will be a close relationship between the Yorkton, Swan River and Moosomin locations so if an item is not available in Moosomin we can bring it in from Yorkton or Swan River.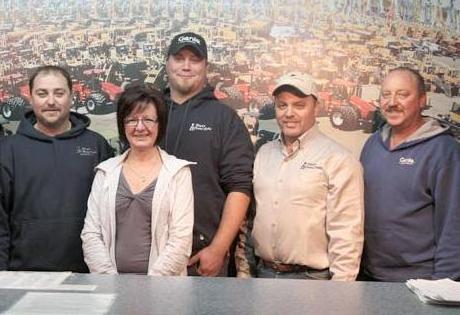 L-R: Peter Nabholz, Charlene Swanton, Darren Kindlein, Wayne Beckett and Randy Fyke
The Moosomin location is currently looking to buy about 12 acres of land to build a new store on and be in the new location by 2013. Until then the store will operate out of the former Wayne's Rental Centre. Almost a million dollars of rental equipment, trailers, water fittings, pumps and water tanks will be added to inventory.

The Yorkton store started 15 years ago with just one employee and has evolved into a store with 25 employees. We can see the same thing happening in Moosomin.

Moosomin is a very strong community and a good fit for the Flaman Group. We have a lot of customers in the Moosomin area that have supported us over the years and we felt a need to be there to look after and serve them better.
Wayne Beckett decided to sell to Flaman Group as he sees us as a well-run company that values its employees and customers. As a family-run company, the Flaman Group looks after its staff and places a lot of importance on being a part of each community it's in. In the future the Moosomin store hopes to work with local charities as Flaman's philosophy is to give back to the community as much as we can.
If you are in the Moosomin area stop in, say hi and see what our new store has to offer.
Posted in Local News | Tagged with new store Moosomin Flaman agriculture trailers fitness store opening | More articles by Flaman