The August 9th view of rainfall is much better than July 9th. The two maps below reflect the "percentage of normal rainfall accumulated" for July 9 and Aug 9. Things improved from 20-60% of normal rainfall, to 80-100% of normal over most of the prairies.
Posted in Crop reports | Tagged with rainfall precipitation crop conditions | More articles by Flaman Agriculture
The past few days' rain accumulation was several inches across a lot of the prairies. The map below reveals the past 7-days' accumulation.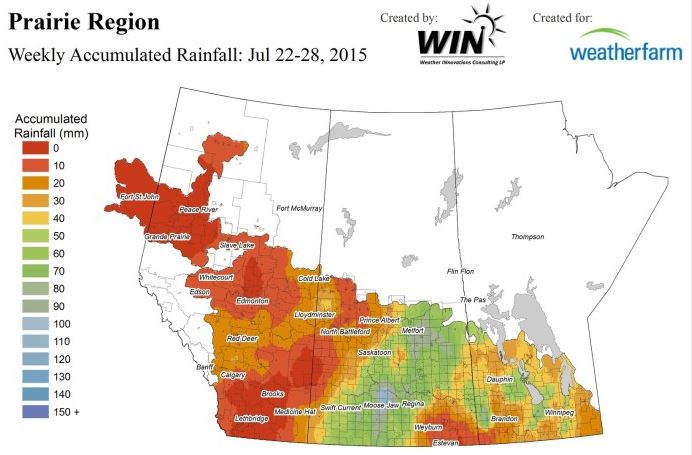 This rain moved a lot of regions back to normal accumulation levels for the year. The first image below is where we are at today, the 2nd was where we were at on July 1st (when compared to normal).
Posted in Crop reports | Tagged with crop conditions prairie crops crop reports rain precipitation | More articles by Flaman Agriculture