Posted by Flaman
Mar 19, 2015
If you haven't already heard, Flaman Group of Companies (Flaman Sales) has been selected as one of the Top 100 SME (small to medium employers) in Canada. This is a big accomplishment to have our company recognized in this category as it is considered the most competitive one
(80% of all applications fall into this category)
. Small to medium sized businesses make up 99% of all enterprises,
and 90% of private employees are work for SME's, so you can see how the competition gets thick.
The winners are chosen based on eight criteria points
- Work atmosphere and social
- Health, financial and family benefits
- Employee communications
- Training and skill development
Having worked for a few different companies in my lifetime, Flaman definitely stands out. Working here I feel like part of the family and not just a number.
W
inning this award,
gives us
a chance show the rest of Canada the kind of place Flaman is to work
and be proud of the culture all of us help to create.
Read the official press release http://www.canadastop100.com/temp/sme2015.pdf
Posted in Local News | Tagged with top 100 eluta.ca SME proud Flaman Sales Flaman Group of Companies | More articles by Flaman
Flaman Group of Companies is proud to announce that we have been named #49 on Saskatchewan's Top 100 Companies List for 2013.
This list is published annually in Saskatchewan Business Magazine and looks at a company's overall sales. The final rankings were revealed at a gala on September 4 and the full list is available in the September magazine edition. Saskatchewan Business Magazine is home to the original and official Top 100 Companies List for Saskatchewan. First published in 1984, the list remains the barometer of Saskatchewan's top performing businesses.
"The only reason we made the list is because of our customers," said Don Flaman, president. "Thank you to all our customers for supporting us."
The Top 100 List paints a positive picture for business in Saskatchewan. According to the magazine, revenues are up across the board and Saskatchewan is a "must be" destination for business, boasting major private firms along with the traditional co-ops or Crown corporations.
"Saskatchewan businesses have found their stride, a testament to the quality of owners and managers who have developed a unique skill set, learning to excel in a market best characterized by its sparse population and expansive landmass while roughly two thirds of its output is destined for a buyer outside our borders," writes Paul Martin in the September issue of Saskatchewan Business Magazine.
"This annual listing is as much a celebration of the past – of those who built an environment that attracts players from all corners of the planet – as it is a tribute to the new players who are helping to broaden and deepen our entrepreneurial pool."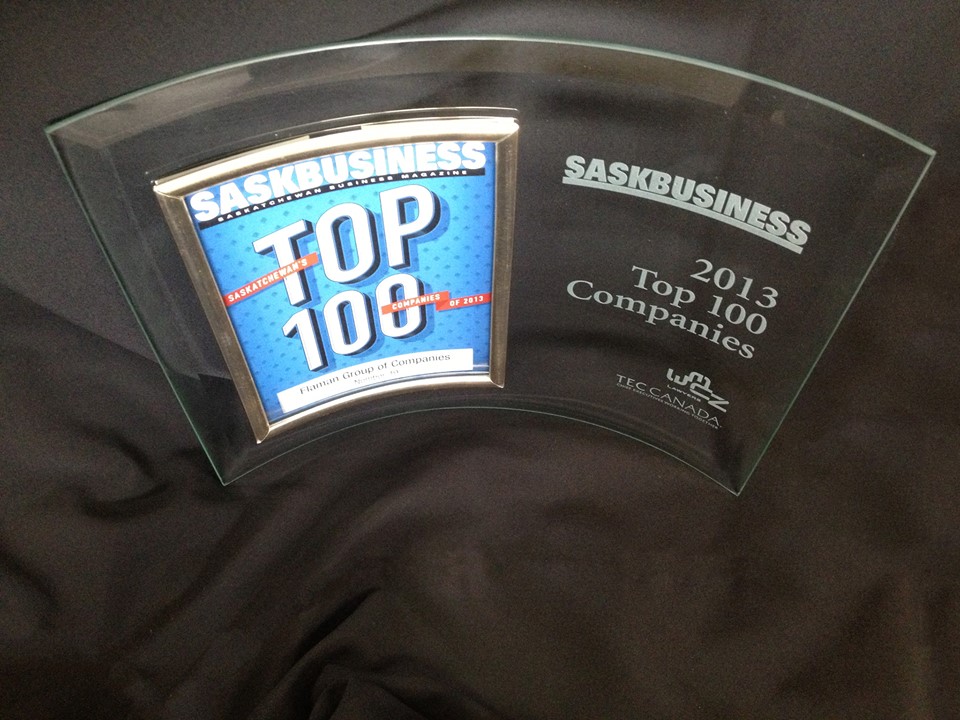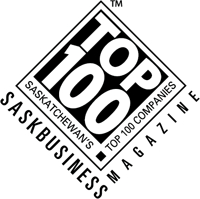 Posted in Division News | Tagged with Flaman top 100 companies customer service awards | More articles by Jennifer Thompson