It may be summer, but there are a few people who are getting excited about snowmobiling next winter. Gerald Serson of Regina recently traveled to Saskatoon to pick up his grand prize from our Sled'N Snap Photo Contest. He won the use of an enclosed snowmobile trailer for a year!
More than 860 photos were submitted to Sled'N Snap from across Saskatchewan, Alberta and Manitoba. The grand prize winner was determined by public voting. Just over 27,600 votes were cast for the top 20 finalists.
Gerald says he was "pretty excited" to hear he'd won the trailer. There are four people in his family who snowmobile, and he says he'll get great use of it. His winning photo was taken at a warm up shack in Hudson Bay this past January while Serson was sledding with his family.
"This photo contest has opened people's eyes to snowmobiling," Serson says. "I think some people didn't realize what's out there for shelters and trails and all the wildlife you can see." He believes this contest will help promote the sport and more people will want to try snowmobiling next winter.
Random draw winners were also selected by the sled associations for a 2-place tilt sled trailer. The winners were:
Charity Jarduk, Yorkton
Todd Lander, Rocky Mountain House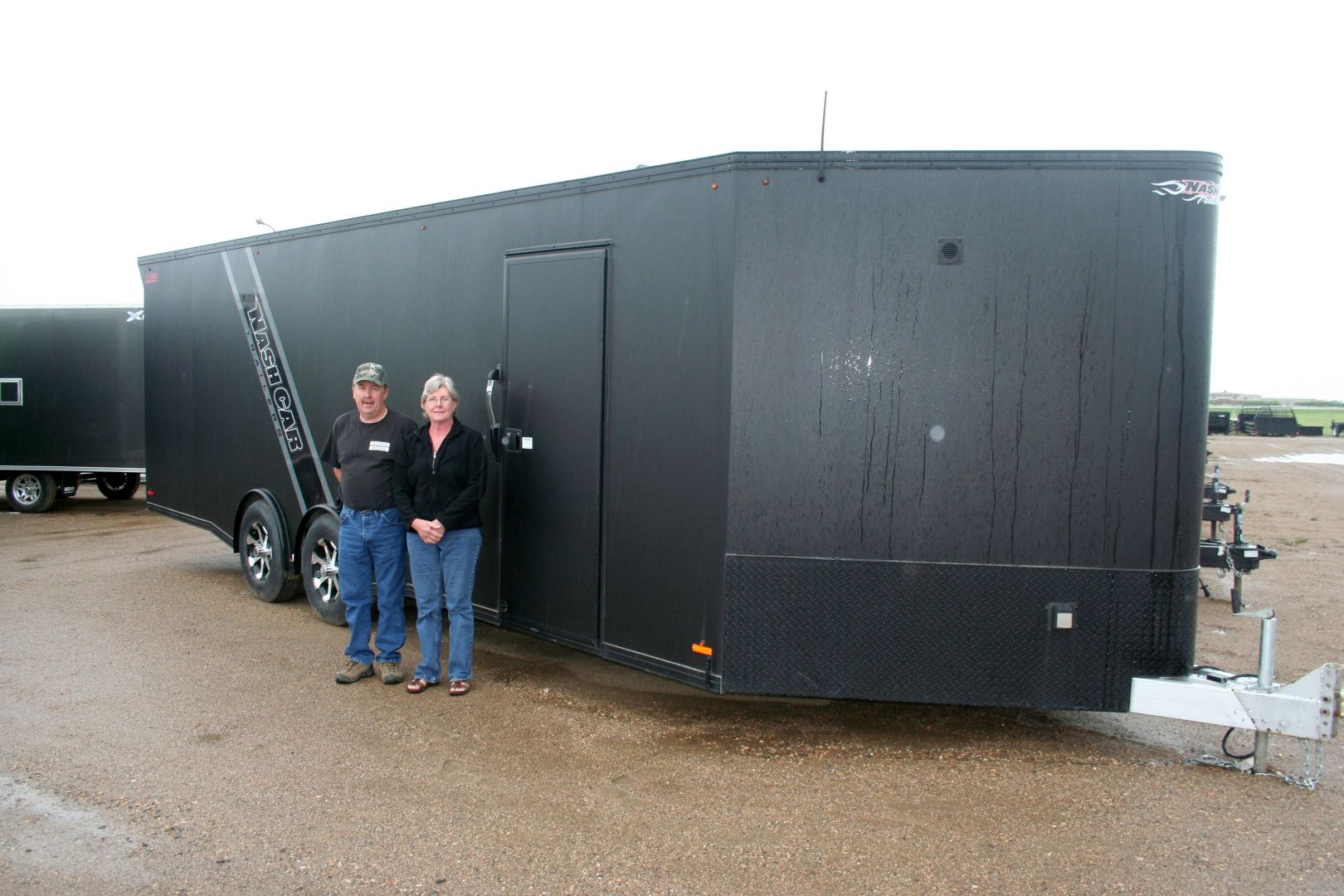 Posted in Division News | Tagged with Sled'N Snap photos photo contest winners sled trailer | More articles by Jennifer Thompson