With this week's win by Environment Canada, they are inching-up on our tied contest leaders AccuWeather and WeatherFarm.
We have now completed 10 rounds of our weather forecasting contest (the first round did not include WeatherFarm, but the next 9 did).
Here are the Total points for the last 9 rounds (with Weather Farm) and then all 10 rounds (without Weather Farm).
Here are the ranked weekly results - by points that week (forecaster names then week #):
Here are our contest rules: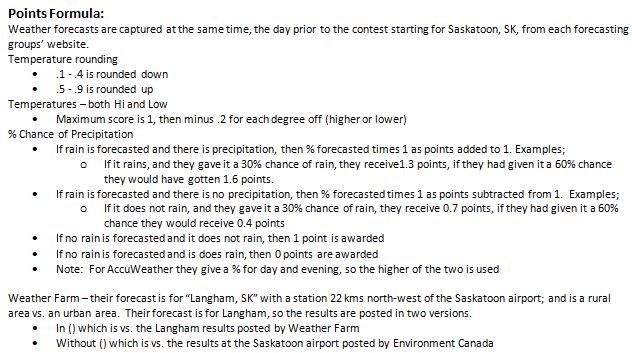 Posted in Farm related news | Tagged with weather weather forecasting saskatchewan saskatoon | More articles by Flaman Agriculture