Visit the Flaman booth at Crop Production next week in Saskatoon! The show features the latest innovations in crop production and a great time to have a coffee with friends.

Last year's attendance was nearly 19,000!
The Western Canadian Crop Production Show has become Western Canada's premier grain industry showcase by presenting information to producers on the latest technology, services, and products including:
Crop Production practices and products
Field Equipment
Crop inputs and application
Commodity marketing
Seed bed preparation
Seed & Soil information
Straw & chaff management
Grain handling, processing, storage & transportation
Harvest technology
Farm Financing & Real Estate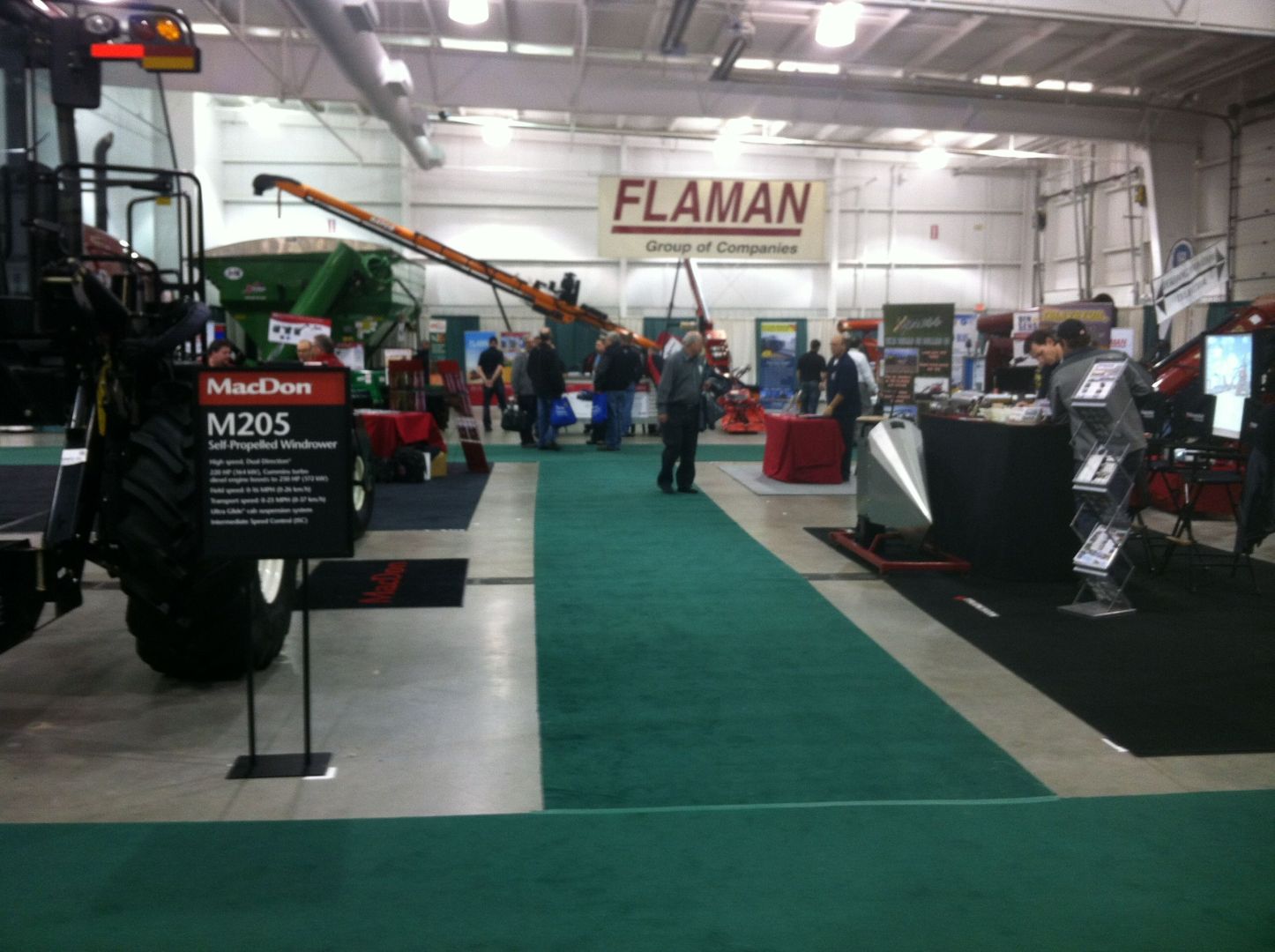 You can also attend the affiliated "CropSphere" agricultural conference. The conference will feature sessions on market outlook, research, and agronomy, along with sessions specific to each crop. Breakout sessions throughout the day will ensure growers can pick and choose which sessions to attend in order to support and grow their business operations. There will also be keynote speakers and networking opportunities. See more at
http://www.cropsphere.com/
Crop Production 2016 Show Hours
Monday, Jan 11: 12pm to 6pm
Tuesday, Jan 12: 9am to 5pm
Wednesday, Jan 13: 9am to 5pm
Thursday, Jan 14: 9am to 5pm
Admission
Adults: $14.00
2 day: $24.00
Parking
Free onsite parking. Parking lot shuttle is available.
You can visit their website at:
http://www.cropproductiononline.com/index.php
Posted in Ag news | Tagged with crop production | More articles by Flaman Agriculture