The Flaman Agriculture division meetings were highlighted by a presentation on "change" by Craig Reynolds, President and Chief Executive Officer of the Saskatchewan Roughrider Football Club.
Clearly the Riders have seen significant change this year and Craig provided some key insights as to how and why change happens. Both business and football have competitive environments were change is sometimes necessary.
The image below features Flaman's Saskatchewan agriculture team, with Craig standing just left of centre.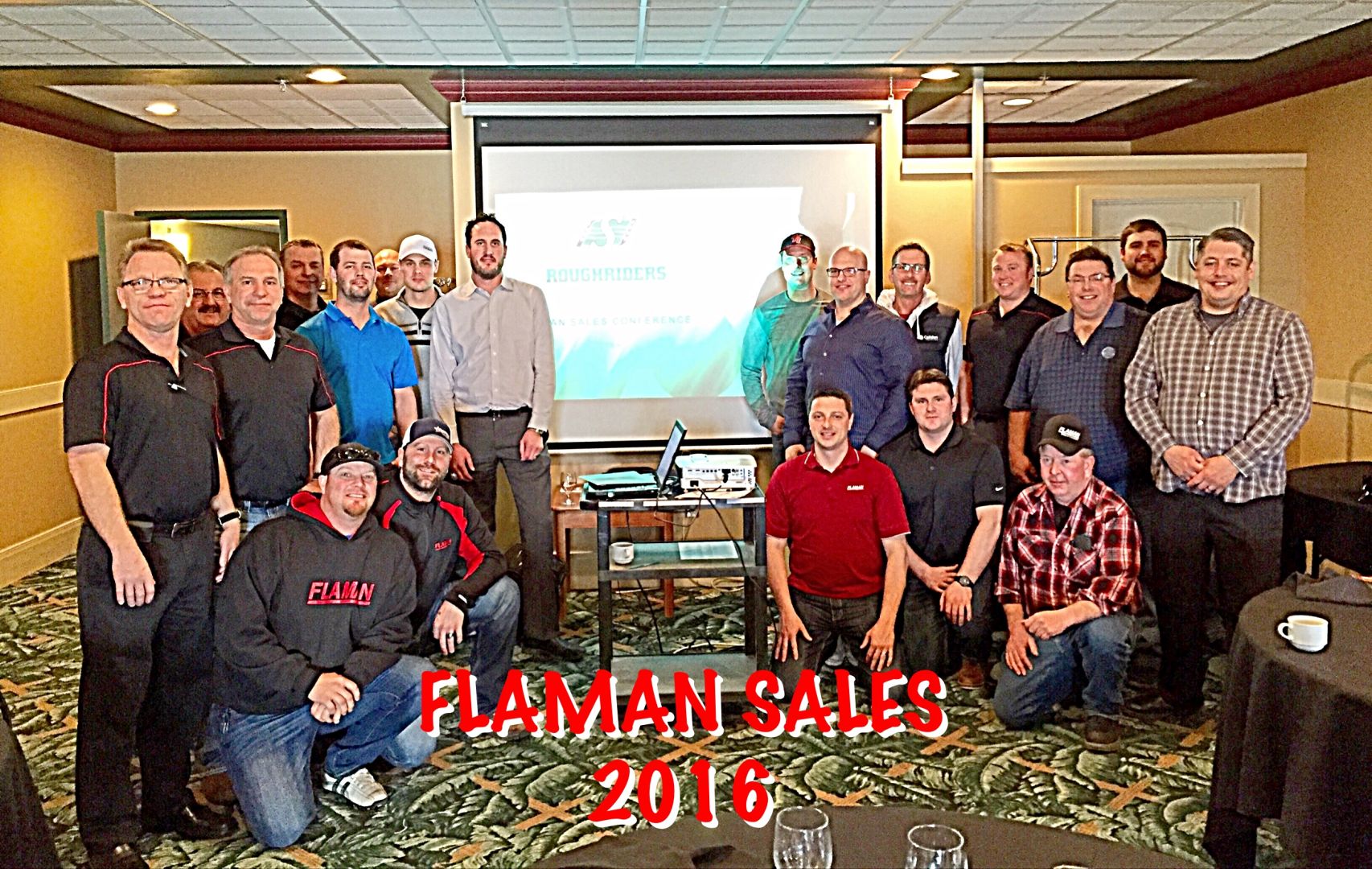 Thank you Craig for coming to our meeting and sharing with our team!
Posted in Local News | Tagged with Change Saskatchewan Roughriders Business | More articles by Flaman Agriculture