At Flaman Trailers, we're dedicated to customer service. So much so, that if you can't come to us, we'll come to you!
That was the motto behind one of our salesman's recent trip to Fort McMurray. Aaron Farrell, a trailer specialist at the north Edmonton store, loaded up a H370 flat deck trailer with a XR7 cargo trailer and an Aluma 638 utility trailer and headed up north To Fort McMurray on June 3 and 4.
This is the first time Flaman Trailers has gone on the road. Not long ago Aaron was looking through his customer list and noticed that many of them were form Fort McMurray. Talking with his customers, they expressed some difficulty in getting trailers up there. Many of them made the drive down to Edmonton.
"I thought: why not go up there? I had nothing to lose," Aaron says.
He set up shop at the Fountain Tire in the MacKenzie industrial area, displaying the trailers on government land right in front of the store so everyone could see them as they drove by. Although Aaron says he had a bit of bad weather on the first day, the set up worked. He even sold the utility trailer on the spot.
"Lots of people were pulling over on the side of the road," he says. "Many recognized the ad we had put in the paper. I talked to about 24 people over the 2 days I was there. It was great!"
Feeling confident, the second day he was there Aaron pulled his trailer over to a mall parking lot and set up for a few hours, where he also got a lot of traffic. He says he got a lot of interest from the oil field in equipment haulers and flat decks, but also a lot of interest in cargo trailers.
Aaron says he would "absolutely" like to take Flaman Trailers on the road again, and plans to go back to Fort McMurray.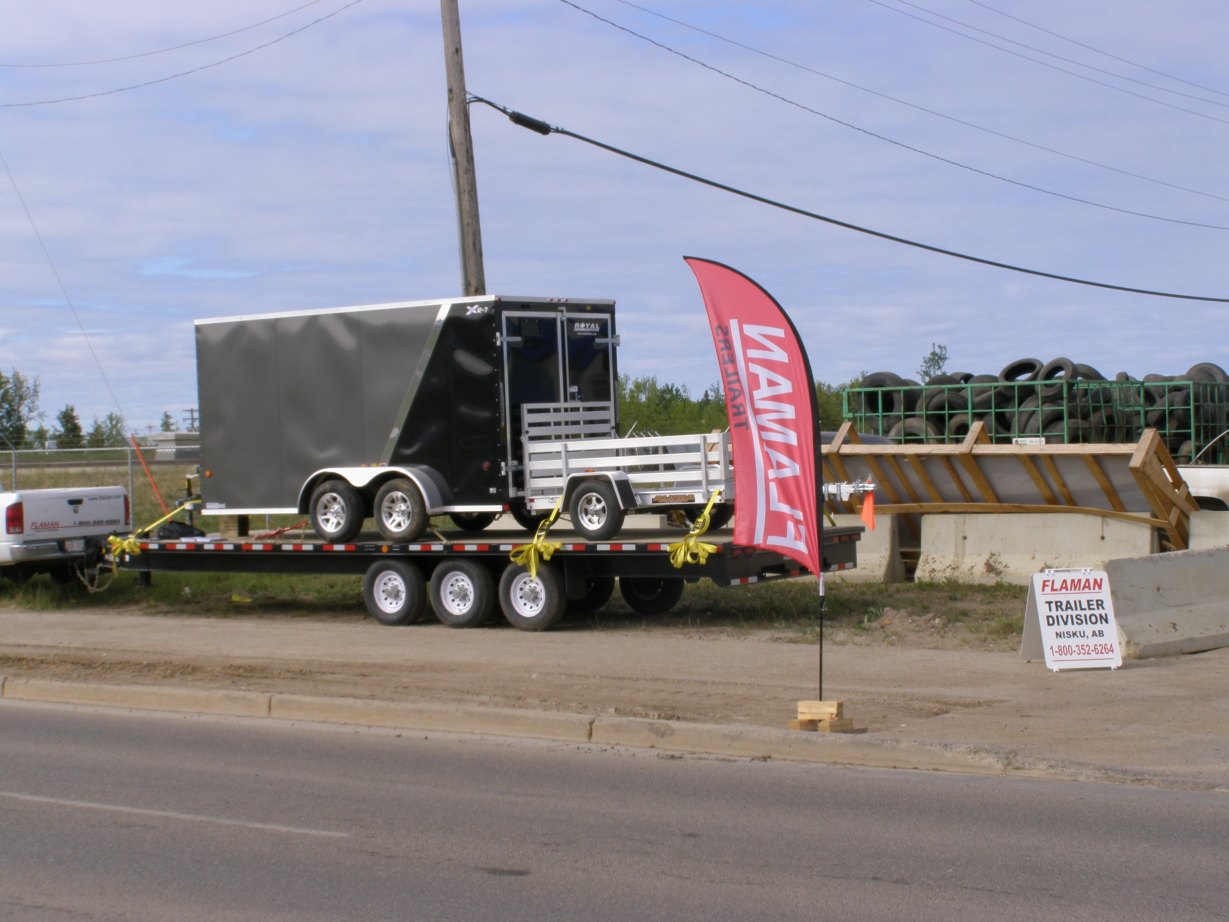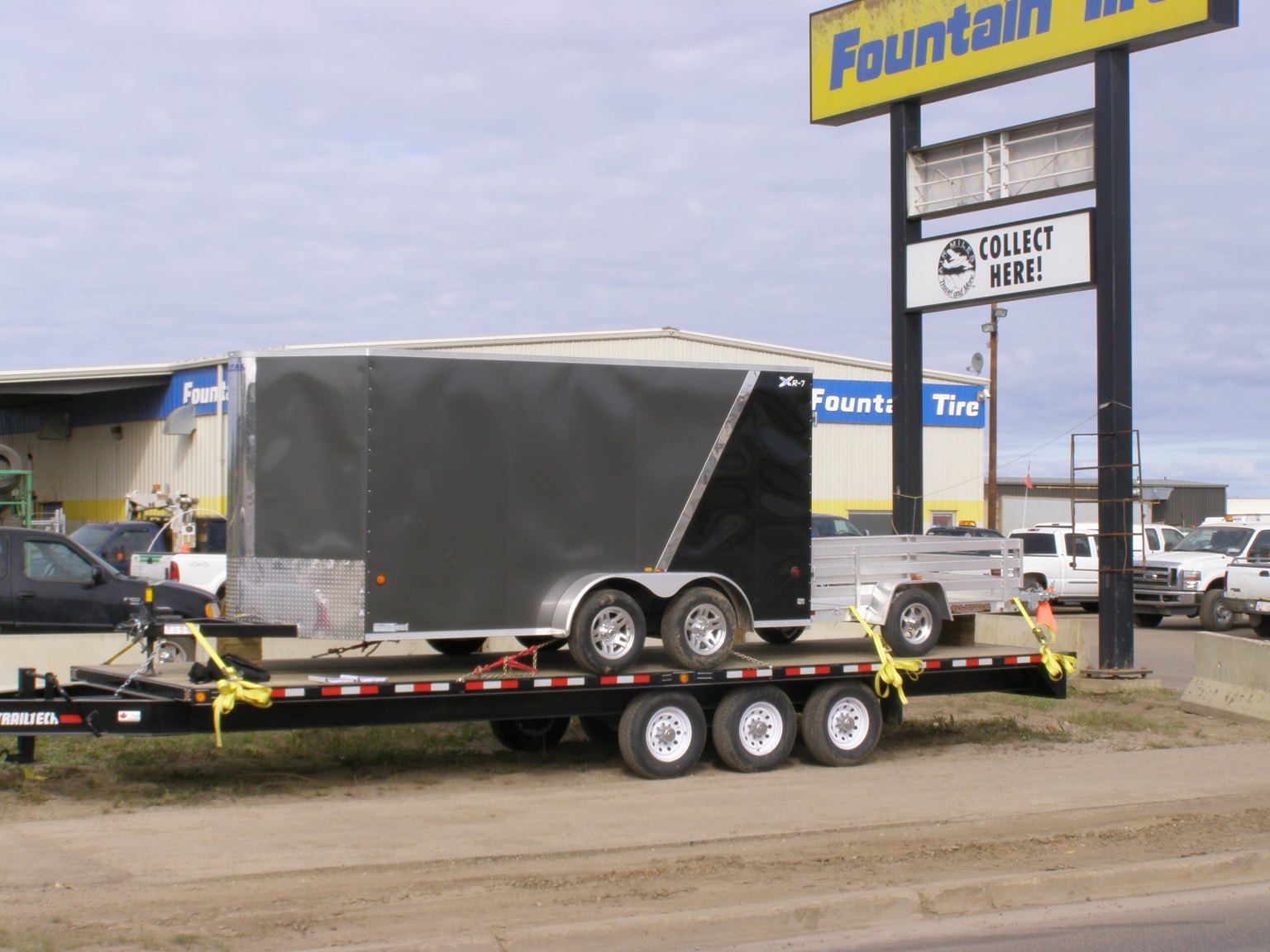 Posted in Division News | Tagged with Cargo Trailers Utility Trailers Flatdeck Trailers | More articles by Jennifer Thompson