Posted by Lee Hart
Oct 21, 2016
Tillage recruited to deal with moisture issues
Necessity is the mother of invention, but weather appears to be the mother of necessity, these days. That seems to fit as producers talk about the need for tillage in this October Farmer Panel.
Largely in response to high residue levels, he says in some areas they are using a tandem disc and in others a vertical tillage tool.
"Tillage seems to be what a lot are looking at these days," says Boles. "There is a bit of a craze going on to use some tillage. It's all related to moisture in this area too. It was dry for many of the past 15 years, but since about 2010 we have had wetter seasons." That contributed to excess moisture for seeding and harvest and big crops with plenty of residue.

Article By Lee Hart | GrainNews | October 18th 2016

SEE FULL ARTICLE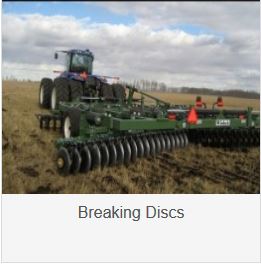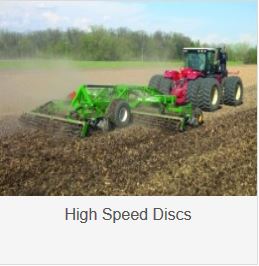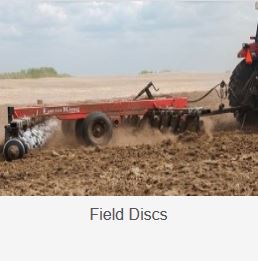 Posted in Ag news | Tagged with Tillage Prairie Oct 2016 Breaking Discs Farming Grain News Flaman | More articles by Lee Hart
'Megatrends' expected to move ag sector in future
Aug. 28th, 2015 by Phil Franz-Warkentin
From http://www.agcanada.com/daily/megatrends-expected-to-move-ag-sector-in-future
CNS Canada — Health-conscious customers with money to spend will be looking to purchase more food over the next 20 years, while changing technologies and global economic uncertainty will bring their own challenges.
That's the outlook in a recent report out of Australia, highlighting five megatrends expected to impact the agricultural sector in the coming decades.
Rural Industry Futures: Megatrends impacting Australian agriculture over the coming 20 years was compiled by the country's Rural Industries Research and Development Corporation (RIRDC), together with the Commonwealth Scientific and Industrial Research Organization (CSIRO), in an effort to draw out the longer-term trends that could impact rural industries going forward.
While the report focuses on the Australian situation, the opportunities and challenges presented can be expected to have a similar impact on the Canadian agriculture sector.
A "megatrend" is defined in the report as "a trajectory of change that will have profound implications for industry and society."
Each megatrend is interlinked with the others and has its own supply and demand side implications for the agricultural sector, according to the report.
The five megatrends in the report include:
1. A hungrier world: Global populations are rising while land devoted to agricultural production is shrinking. That will create increased demand for good and fibre from those countries with exportable supplies.
2. A wealthier world: Average annual incomes are also rising as more people are expected to move out of poverty, with diets shifting away from staple subsistence foods to higher-protein options. This creates opportunities for diversification and new markets.
3. Choosy customers: The desire for healthier food options is expected to grow, with expectations on ethical and environmental factors also becoming a larger factor in customer choices.
4. Transformative technologies: Advances in genetics, materials science, and digital technologies will alter how food is grown and how it is transported. In addition to production improvements, increased traceability and advances in food manufacturing are expected.
5. A bumpier ride: Climate change and the increasing globalization of the world economy have the potential to create new and deeper risks for farmers, according to the report.
— Phil Franz-Warkentin writes for Commodity News Service Canada, a Winnipeg company specializing in grain and commodity market reporting. Follow CNS Canada at @CNSCanada on Twitter.
Posted in Farm related news | Tagged with global tremds farming future hope | More articles by Flaman Agriculture