Statistics Canada has released the June 2015 grain deliveries data.
Compared to previous Junes, the deliveries were up dramatically for wheat and canola in Saskatchewan, while Alberta and Manitoba were along current trends.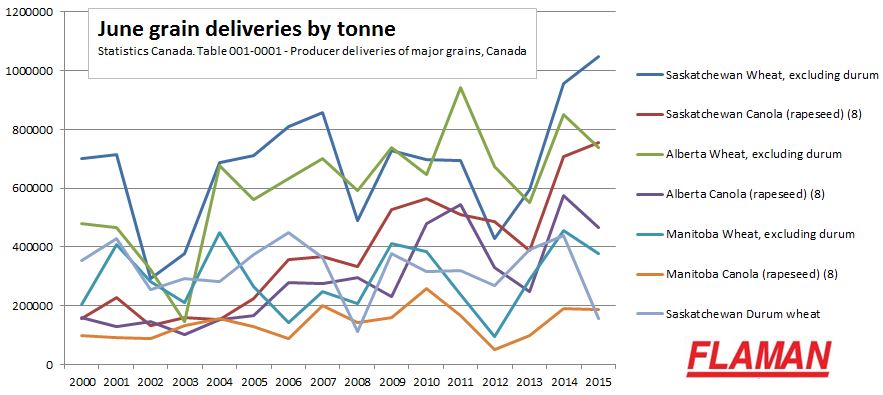 Compared to previous 2nd quarter deliveries, deliveries average-out a bit and on Saskatchewan durum wheat saw a dramatic change.

And,.if you want to see the historical flow, here it is:

Posted in Farm related news | Tagged with wheat durum canola grain deliveries | More articles by Flaman Agriculture