Statistics Canada released the June grain prices today.
In Manitoba, Canola and Wheat prices were up slightly from last June, with Dry peas down slightly.
In Saskatchewan, Lentil prices were up 53% from last June, with all of the other crops up slightly.
In Alberta, Canola and Durum were up dramatically, with the remainder up slightly.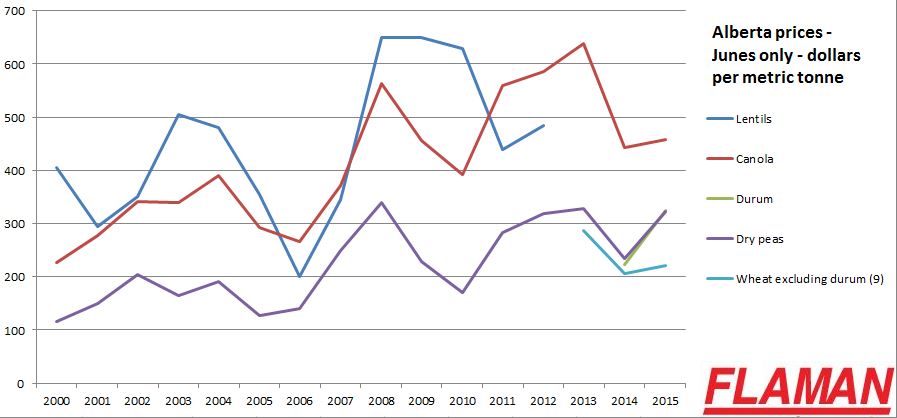 When all months are considered on the long-term trend, all three provinces have resumed an upward trend on all crops.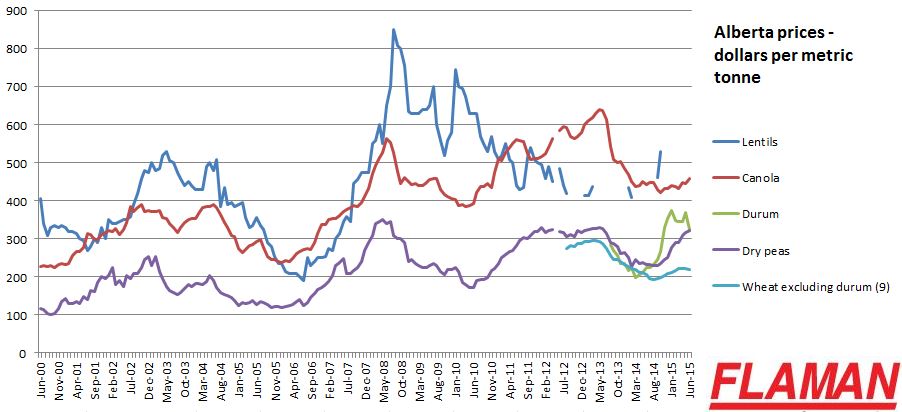 Source: http://www.statcan.gc.ca/daily-quotidien/150806/dq150806a-eng.htm?cmp=mstatcan
Posted in Commodity prices | Tagged with wheat canola durum lentils prices Alberta Saskatchewan Manitoba | More articles by Flaman Agriculture