Posted by Lee Hart
Oct 21, 2016
Tillage recruited to deal with moisture issues
Necessity is the mother of invention, but weather appears to be the mother of necessity, these days. That seems to fit as producers talk about the need for tillage in this October Farmer Panel.
Largely in response to high residue levels, he says in some areas they are using a tandem disc and in others a vertical tillage tool.
"Tillage seems to be what a lot are looking at these days," says Boles. "There is a bit of a craze going on to use some tillage. It's all related to moisture in this area too. It was dry for many of the past 15 years, but since about 2010 we have had wetter seasons." That contributed to excess moisture for seeding and harvest and big crops with plenty of residue.

Article By Lee Hart | GrainNews | October 18th 2016

SEE FULL ARTICLE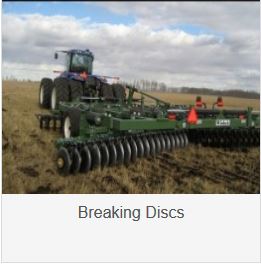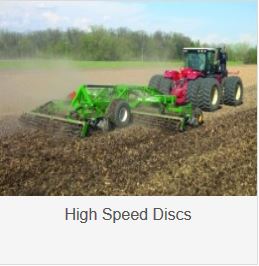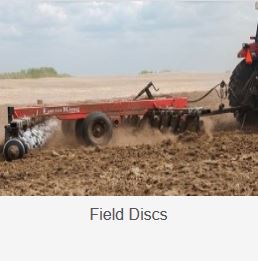 Posted in Ag news | Tagged with Tillage Prairie Oct 2016 Breaking Discs Farming Grain News Flaman | More articles by Lee Hart
Posted by Flaman
Jun 17, 2014
Greetings to everyone Flaman! I wanted to take this time to introduce myself. My name is Erin Mitchell and I am the Marketing and Communications Coordinator in Alberta (working out of our Nisku location). I have been working for Flaman since October 2013, but recently I have on taken on more communication roles within the company and wanted everyone to know who is behind many of Flaman's communication channels.
Our Flaman Group of Companies Facebook page is just one of the areas that I have my hand in. I am striving to create and find interesting content for all of our staff, customers and fans to read. I am trying to find content that is equally relevant across our whole company (all provinces and divisions). I am, however, not afraid to ask for help and/or feedback from people. If you are a Flaman customer and you had a good experience with our company and you love the product that you purchased from us, please let us know. Send us a picture of you and your purchase. If you are a staff member and you need help promoting an event that you are passionate about, or that you are participating in, feel free to let me know and I will post it up on our Facebook page. Send me pictures of what's going on at your store. People love to read human-interest stories about members of our Flaman family.
The Flaman Content Emailer that is sent out every two weeks is also my doing. With this channel, I try and keep everyone informed with 'What is Happening at Flaman?' With this one as well, I am looking for feedback. If there is something that you want to see more of or less of, let me know. Getting feedback from people is the best way for me to know if what I am doing is working for everyone or what is not working.
For all you Flaman staff members, I am one of the people responsible for putting together the Flaman Link Newsletter and may have to bug some of you from time to time for your picture or an interview Just remember, it's all in good fun and, I believe, that the newsletter is positively received by the people who read it.
Lastly, if anyone is interested in flexing their writing skills and writing a blog for us, that would be awesome! We are always looking for new authors that have different expertise and can share some of their knowledge with the rest of us. Just give me a heads up of what you are planning on writing (it will need to pertain to one of the divisions that Flaman has) and I will post it on our Flaman Blog page (which I encourage everyone to check out!)
My email address is erin.mitchell@flaman.com and I'm hoping that you guys will send me some interesting content, some new blog postings or even just a quick email to say "hi". I want to meet as many of you as possible. Have a wonderful day! :)
Posted in Division News | Tagged with feedback Facebook blog emailer newsletter | More articles by Flaman
Posted by Mark Flaman
Jul 02, 2013
Well, we've had about as much rain as a person needs for the rest of the year. It seems like it's been raining across the province non-stop for the last two weeks of June. We've seen an exceptional amount of flooding this year across western Canada, mainly in High River & Calgary Alberta, but the immense rain stretched and blanketed over Saskatchewan for almost the whole of the last two weeks of the month. In Manitoba and Saskatchewan, most farmers are at least a couple of weeks behind due to the late thaw of the snow, but as it happened, the thaw occurred too fast and now we're left with all this water.
It's one thing when you see it on the news, but recently I've been seeing it a lot first hand in Saskatoon as well as the RM of Corman Park, where out Saskatoon store is located. There are farmers with children that have to get off the bus and throw on their rubber boots just to get down the lane way. There are also acreage owners here that have to leave a vehicle at the end of the driveway, and come back and forth to the house with an ATV. There have been evacuees flooding in from northern Saskatchewan, from places such as Cumberland House who are staying at soccer & events centers around this city. These folks will thankfully be able to return home on July 3rd.
But yet, nothing compares to the damage being done in Alberta. There have been fatalities due to the flooding, and there are going to be millions in damages by the time this is all said and done. The Calgary Zoo had to relocate most of their animals, and had a few scares with losing some to the flood. The Saddle dome and Stampede grounds are under water, and several neighborhoods had to evacuate and relocate to drier ground. As our nation's fourth largest city is crippled by these floods, we stand by them as they can use all the support we have to offer.
The weather forecast shows that this is about it for the rain we're about to receive, and brighter days are ahead. We had a great Canada Day July long weekend, and we're going to be hovering around the 25 degree mark for the next two weeks with the exception of a little rain this weekend.
Posted in Local News | Tagged with rain flood flooding saskatchewan flaman alberta calgary high river news | More articles by Mark Flaman